Banned
Join Date: Jun 2006
Posts: 4,466
Quinton Jackson preparing for UFC 91 fight with Wanderlei Silva
---
Quote:
Former UFC light heavyweight champion Quinton "Rampage" Jackson (28-7 MMA, 3-1 UFC) has begun preparations for a UFC 91 fight with Wanderlei Silva (32-8-1 MMA, 2-3 UFC).
Sources within Jackson's new camp at the Wolfslair Academy tell
MMAjunkie.com
(
www.mmajunkie.com
) that Jackson has agreed to the Nov. 15 bout and has already begun a six-week fight camp with the U.K.-based team.
However, the UFC has yet to announce the bout, and neither fighter could publicly confirm the match-up.
The Jackson-Silva bout will likely serve as the co-main event to UFC 91's headline fight of UFC heavyweight champion Randy Couture vs. Brock Lesnar. The fight card, which also includes Kenny Florian vs. Joe Stevenson, takes place at the MGM Grand Garden Arena in Las Vegas.
MMARated.com
first reported earlier this month that the Jackson-Silva fight was close to being finalized.
Jackson, who faces two felony (and four misdemeanor) charges stemming from a July hit-and-run and subsequent police chase in California, will return to competition for the first time since the bizarre incident and his recent split with longtime trainer and friend Juanito Ibarra. Under Ibarra's guidance, Jackson had won six consecutive fights, which included a first-round TKO of then-champ Chuck Liddell in May 2007, before his May title loss to Forrest Griffin.
Jackson, who recently pleaded not guilty to the charges, is currently scheduled for a Nov. 3 court date at which time he'll learn whether or not he'll go to trial due to his recent arrest.
Silva, meanwhile, recently picked up his first UFC win in nine years when he defeated Keith Jardine in quick and brutal fashion at UFC 84. He needed just 36 seconds for the knockout victory.
Silva competed in some early UFC events before heading to PRIDE to become one of the organization's biggest stars and most recognizable champions. However, his final two fights in the Japanese-based organization were both losses -- to Mirko "Cro Cop" Filipovic and Dan Henderson via knockouts -- and he stretched the losing streak to three straight when he dropped a unanimous decision to Liddell during his octagon return at UFC 79.
Silva owns two previous victories over Jackson -- one in 2003 and again in 2004 -- with both coming via knockout.
The winner of the Jackson-Silva fight will be in the thick of the UFC's light-heavyweight title picture, which also includes undefeated contender Lyoto Machida. However, Rashad Evans, fresh off a stunning knockout victory of Liddell, has been granted the first shot at Griffin's title. That bout is expected to take place later this year or in early 2009.
Tickets for UFC 91 go on sale to the UFC's fan club beginning Wednesday, and the general public can place its orders on Saturday.
http://mmajunkie.com/news/5296/quint...rlei-silva.mma
attention whore
Join Date: Oct 2006
Location: Branson, Missouri
Posts: 14,445
Quinton better prepare his chin because dude is going to be blocking Wandy's knee's with them.

Wanderlei will always come prepared, so there's no doubt he'll be ready.

Rampage, who knows, dude's been all over the place.
---
The worst possible time for Rampage to take this fight. I pick Wandi until rampage shows he can defend the clinch
---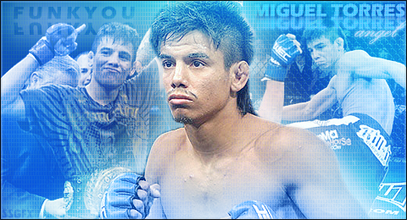 MMAFFL Record 4-1
I don't see Rampage getting past Wandy at all. It's lookin like 2 UFC Losses back 2 back for Jackson.
---
_RIVALS TOP 10

ANDERSON "THE SPIDER" SILVA
JAKE SHIELDS
NICK DIAZ
EDDIE ALVAREZ
JUNIOR "CIGANO" DOS SANTOS
GILBERT MELENDEZ
MAMED "THE CANNIBAL" KHALIDOV
HECTOR "SHANGO" LOMBARD
CAIN VELASQUEZ
GEGARD "THE DREAM CATCHER" MOUSASI

Rangers rule
Join Date: Nov 2007
Location: Glasgow, Scotland
Posts: 2,330
Erm I dont want to take this too far off topic cos I'm psyched for this fight, as I've not seen their first two encounters and I think this will be one hell of a fight. However if Rampage gets put on probation then will he be allowed to train at the Wolfslair? cos Leben was not alowed to fight in the UK due to his DUI charge a while back
---

Thanks to Plazz for the awesome sig
http://www.mmaforum.com/hall-fame/47...-plazzman.html
Show him respect
A lot of his training is taking place at Big Bear anyway. The wolfslair will go to him
---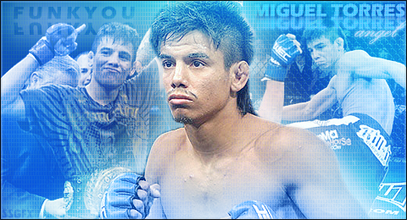 MMAFFL Record 4-1
I don't think this is the best fight for Rampage right now. After everything he just went through fighting Wandy isn't the best move.
Flyweight
Join Date: Jul 2006
Posts: 318
OMG, Randy/Brock and Wandy/Rampage on the same night?! I don't know what the NYE show has in store, but I'd like to see how they beat that. Nog/Mir certainly isn't enough.
Two back to back losses and three losses to Wandy.

Rampage has an awful lot riding on this fight.
Currently Active Users Viewing This Thread: 1

(0 members and 1 guests)
Posting Rules

You may post new threads

You may post replies

You may not post attachments

You may not edit your posts

---

HTML code is Off

---