Rich and dana vs bill O Reilly
---
---
"The fat man flies at midnight"
Ahh, vintage Bill O'Reilly: He doesn't care how much he knows about the subject, but he'll try to bash it anyway to get them ratings up
I can never forgive Fox News for their terrible "Mass Effect" report. A sex scene in the game way less explicit than a sex scene in a movie was described as "full digital nudity", and 3 "feminists" on their period (whereof two men, lol) bashed on the game in the most cruel manner...
---
Official Leader of the Demian Maia Subway Station!

Dustin Hazelett - I'm McLovin' it

"The second he hits me, I will crush him!" - WAND (WAR)
O'Reilly is an ignorant fool.
He thinks that his opinion is allways the truth.
THIS JUST IN!!!
But event though this is ancient. Bill O'Reilly is still a tool
This iancient but its obvious that bill is a tool anyway. His way of showing that MMA is more dangerous than boxing is to bring up examples of boxers who are ill or who have died. FAIL!
---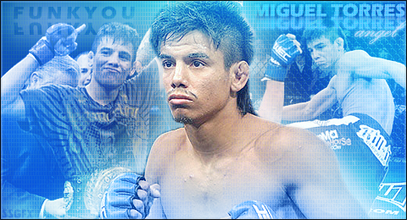 MMAFFL Record 4-1
**** Bill Riley

Everyone really, REALLY, needs to stop trying to tell other people what to do with thier lives. No one has ever been forced into the octagon at gun point, and no one has ever been forced to watch it.
This is an old video. Bill O can be fair when he doesn't have emotional investment of his own, but when he is convinced of something he is very hard headed.

I look at it this way, there are many offensive things available to viewers. I personally don't like blood and gore horror movies, or cop shows that deal with constant murder, etc. and I don't like watching shows with girly-men either, so I change the channel when those things I don't want to see are on there. Others should do the same if they don't want to watch MMA. I find it to be the most exciting sport to watch, between some of the most highly trained atheletes in the world. When people call it "human cockfighting" or "barbaric" or whatever, they are taking away from the years of training and acomplishment these atheletes have invested. Some are wrestling champs, others are Muay Thai champs, others are BJJ competitors, and accomplished Karate practioners, etc. who have been training for decades and had a lifelong dream to compete in combat sports. Devaluing their hardwork and accomplishment is just plain ignorant. Sure there are some bad-apples too, but they seldom make it to the elite level of the sport and do not serve as ambassadors for the sport. Bill O is ignorant about MMA, as are many others.
I'm going to get flamed to shit for this but I love O'Reilly. Now he is clearly mistaken on this issue, but he will listen to what the other guys have to say. Obviously he came into this with the mindset that mma is bad, and the interview was to short for him to get enough information but if this interview happened on his radio show I guarantee he would have had the time to learn more about the sport and he would have given it a lot of weight. His TV show is an entirely different animal than his radio show where he has plenty of time and the setting is a LOT more laid back. I hope he covers this topic on the radio sometime, he would definitely come away with respect for the sport. I'm surprised Dana didn't attack the Ali point from a better angle, mma is safer and less likely to lead to Parkinsons because fighters don't take nearly as much repeated hits to the head. Since fighters are more easily knocked out and can be defeated by submission they don't face 36 minutes of punches to the head as is common in boxing. Old interview but I missed it the first time thanks for posting it up.
There are few people I hate more than O'Reilly
---
"Existence precedes essence"
- Jean Paul Sartre
My podcast/blog:
http://lifeashumans.blogspot.com/
Funniest thing you may ever find on the internet:
www.gentlemanbob.com
or look for gentlemanbob on facebook
NPFFL: Cain Velasquez, Demian Maia, Lyoto Machida, Joseph Benavidez
Currently Active Users Viewing This Thread: 1

(0 members and 1 guests)
Posting Rules

You may post new threads

You may post replies

You may not post attachments

You may not edit your posts

---

HTML code is Off

---