MMA Fanatic
Join Date: Jun 2008
Location: Boston
Posts: 85
Question about Fight Night, Will I see the Joe Lauzon fight?
---
I'm good friends with him but I saw in a prediction thing that his fight not be seen on TV, Will I see it on TV if I'm watching the show tonight?
---
Banned
Join Date: Jun 2006
Posts: 4,466
Its not one of the fights that are guaranteed to be seen. If some of the main card fights end quickly then we could see it depending on the outcome of his fight.
I was to see joe fight as well.
---
If a law is unjust, a man is not only right to disobey it, he is obligated to do so. ~ Thomas Jefferson
Sig by D.P.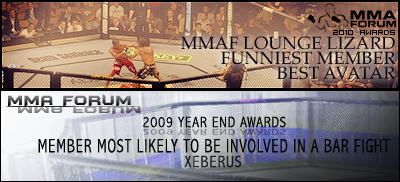 Yes, and, more importantly, you will see Joe Lauzon win.

We won't see my boy Wilson Gouveia fight, but he's going to put up the W too.
---
Sig by Toxic

Barnett - Toquinho -Werdum - "Nurmie"
Z. Gurgel - Morango - Rocha - Tiequan
I'd be really pissed if I don't get to see Lauzon.
---
NERD RAGE
HW: Brock Lesnar
LHW: Ryan Bader
MW: Wanderlei Silva*
WW: GSP
LW: Clay Guida
FW: Josh Grispi
BW: Brian Bowles
"Let's beat our chests and celebrate with much joy, because this victory is ours!"
i would rather see him fight then others
---
Team Link Member

NPFFL: Evan Dunham, Daniel Cormier, Jim Miller, Cole Konrad
MMA Fanatic
Join Date: Jun 2008
Location: Boston
Posts: 85
I really hope to see him fight, When I last talked to him he looked in real good shape and was looking confident, I should of asked about his fight if I would see or not
---
Super Heavyweight
Join Date: Feb 2008
Posts: 4,079
well the fight is over so lets hope they show it
MMA Fanatic
Join Date: Jun 2008
Location: Boston
Posts: 85
guess not..
---
Strange it wasnt that long ago he was headlining one of these now he is curtain jerking.
---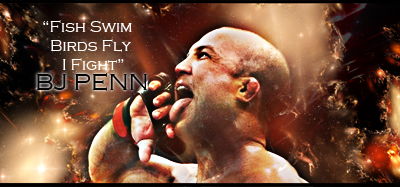 "If you get hit and it hurts hit him back you not knocked out yet."-Joe Doerksen
The Toxic Terrors (FFL)
Demetrious Johnson*Eduardo Dantas*Emanuel Newton*Will Brooks*Michael Page
Currently Active Users Viewing This Thread: 1

(0 members and 1 guests)
Posting Rules

You may post new threads

You may post replies

You may not post attachments

You may not edit your posts

---

HTML code is Off

---