View Poll Results

: Who do you want in the UFC?

Ricardo Arona
3
3.85%
Cung Le
7
8.97%
Jake Shields
3
3.85%
Fedor Emelienanko
43
55.13%
Eddie Alvarez
6
7.69%
Josh Barnett
1
1.28%
Mirko Cro Cop
7
8.97%
Other
8
10.26%
Voters: 78. You may not vote on this poll
Super Heavyweight
Join Date: Feb 2008
Posts: 4,079
i really want to see mircos comeback
tough decision. I picked Fedor, but I'd like to see just about everyone on that list in the UFC... especially Arona and Cung Le
---
"Existence precedes essence"
- Jean Paul Sartre
My podcast/blog:
http://lifeashumans.blogspot.com/
Funniest thing you may ever find on the internet:
www.gentlemanbob.com
or look for gentlemanbob on facebook
NPFFL: Cain Velasquez, Demian Maia, Lyoto Machida, Joseph Benavidez
Super Heavyweight
Join Date: Feb 2008
Posts: 4,079
i dont want to see fedor because he will destroy everyone in HW so i say mirco or josh
attention whore
Join Date: Oct 2006
Location: Branson, Missouri
Posts: 14,445
Quote:
My pick: The 2008 DREAM LW Grand Prix Champion
If I picked from the list: The guy who should have been in the finals of the aforementioned tournament.
I really don't care if Fedor ever comes to the UFC. Their HW division is crap and most of the top ten doesn't even stop by to visit anymore. His legacy is already firmly cemented. I'd watch him fight Randy anywhere though. Maybe Werdum. It's all a work in progress after that as far as Zuffa goes.
Okay. Let's just steal all the LWs from DREAM.
I wanna see
Black Mamba
knock out fools in the octagon.
Nate Diaz would quickly change his opinion on the level of stand-up amongst the UFC's 155ers.
Mamba would rule until he got taken down.
---
I pick Jeff Monson, the UFC is in desperate need of HW's but Fedor would dominate most of the UFC's HW's, I like competitive fights and feel a returning Monson would match up well with Randy/Nog/Mir/Werdum/Lesnar etc, were I dont feel outside of Randy/Nog any other Fedor match ups would be that interesting, other great additions would be guys like Bigfoot, Barnette, I actually almost voted for Akoi but outside of BJ Im not sure any other fights are that interesting.
---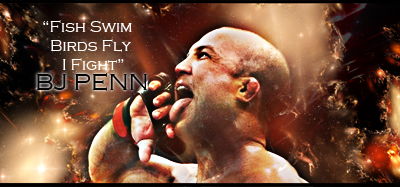 "If you get hit and it hurts hit him back you not knocked out yet."-Joe Doerksen
The Toxic Terrors (FFL)
Demetrious Johnson*Eduardo Dantas*Emanuel Newton*Will Brooks*Michael Page
International Stalker
Join Date: Nov 2006
Location: San Diego
Posts: 5,203
Needs to be a heavyweight since that division is so weak, and at that point, may as well choose the best. Fedor
---
Credit to ThaMuffinMan
its a given that everyone wants fedor,
so i picked my second favorite non-ufc fighter
Eddie Alvarez
---
I would love to see Vitor and AA back, but since there not on the list I went with Arona. I think he would make serious waves in the LHW division. Fedor would be nice, but not right now. I would like to see him have at least one fight with either Barnett or Arlovski.
Amatuer
Join Date: Jun 2008
Location: Newcastle, Australia
Posts: 104
If there was a fight that i wanted to see in the ufc or anywhere for that matter it would be kid yamamoto and urijah faber...
Consensus says Fedor.
I wonder who would have won had I not included him.
---
_RIVALS TOP 10

ANDERSON "THE SPIDER" SILVA
JAKE SHIELDS
NICK DIAZ
EDDIE ALVAREZ
JUNIOR "CIGANO" DOS SANTOS
GILBERT MELENDEZ
MAMED "THE CANNIBAL" KHALIDOV
HECTOR "SHANGO" LOMBARD
CAIN VELASQUEZ
GEGARD "THE DREAM CATCHER" MOUSASI

Currently Active Users Viewing This Thread: 1

(0 members and 1 guests)
Posting Rules

You may post new threads

You may post replies

You may not post attachments

You may not edit your posts

---

HTML code is Off

---