Cage Rage HW Champ Mustapha Al-Turk signs with the UFC
---
Quote:
Originally Posted by MMABAY
With UFC 89 coming up, with more than a few home grown British fighters fighting on the Birmingham card. And the announcement that the 9th series of TUF will be billed as "UK vs US". It seems perfect timing on the part of the UFC to sign Cage Rage Heavyweight champion Mustapha Al-Turk.

UK based magazine Fighters Only spoke to the British fighter to get his thoughts on the recent signing.

"I feel that I deserve to be there, I've got a lot of skill and I've earned my place, I've worked really hard and I continue to work hard. You reap what you sow."

It was an opportune move on the UFC's part as the fighter's Cage Rage contract had expired.

"It's a step up with regard to the size of the shows and the level of opponent I will be facing, but that is how you get better[,] You should always be looking to evolve your game an you need better and better opponents to do that,"

Despite the fact that no-one has, as yet, confirmed that his next opponent is Cain Valasquez, Mustapha Al-Turk had something to say about his potential first UFC opponent.

"We've got similar styles, his wrestling is great, he came seventh in the NCAA I believe? He is a formidable wrestler, he has excellent control, good boxing, so we're similar in our styles. He's a tough guy - but I know I could take him."
Source:
http://mmabay.co.uk/mustapha%20al%20turk.html
I think I have seen a couple of his fights but don't remember them that much because I haven't seen Cage Rage in a while. Velasquez should beat him.
---
[
SugaRUSH!
Join Date: Jun 2006
Location: Surrey, Canada
Posts: 3,807
Good signing for the UFC. I remember him pounding on Mark Weir and others if I am not mistaken. A fight with Cain would be interesting for sure.
---
Support Mixed Martial Arts, not Ultimate Fighting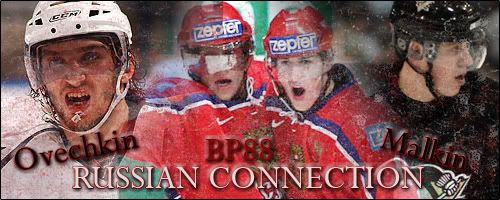 Flyweight
Join Date: Nov 2006
Posts: 451
Quote:
Good signing for the UFC. I remember him pounding on Mark Weir and others if I am not mistaken. A fight with Cain would be interesting for sure.
Cage Rage 27 : James McSweeney vs. Mustapha al Turk
http://www.dailymotion.com/swf/x63wjq
Mark Kerr vs Mustapha al Turk
http://www.dailymotion.com/swf/x1b2m5
A good signing i think. He needs to watch those punches to the back of the head though lol
---
"I'm going to try and kill you, Georges, and I'm not joking about that."

-BJ Penn
Banned
Join Date: Apr 2007
Location: Montclair, NJ
Posts: 11,605
I like Al-Turk he should stay the hell away from Velasquez who would murder him just like he did Morris and O'brien.
Mustapha Al-Turk... That's a really manly name. I mean would you ever mess with a guy named Mustapha Al-Turk? Didn't think so.

On a more serious note looks solid, but he's gonna have his hands full against Velasquez, who to me looks way more explosive.
---
Official Leader of the Demian Maia Subway Station!

Dustin Hazelett - I'm McLovin' it

"The second he hits me, I will crush him!" - WAND (WAR)
Good to see the UFC adding depth to the heavyweight division. That being said, Velesquez will eat him alive.
I'm anxious to see another contender in the UFC's HW division, but this guy is going to have to learn to stay away from the back of his opponents heads. He's not going to get away with it over here I don't think.
Its good to see the UFC continuing to bring in more HWs. This is what the division needs.


But I thought Valasquez was already sgined to fight Antoni Hardonk at UFC 90?
---
"Nothing like a strangulation to get the circulation going."
wooow thats well good - nice to see

I was reading about him the other week and thinking UFC and others must be taking notice

All I have to say is it's about damn time.

Mustapha has been a top up-and-comer for a long time, and it'll give the UFC alot of exposure in the British and European market to have a guy who's well established in that scene and has a pretty good game.

It's also great for the heavyweight division, because they have been slacking off when it comes to pulling in new guys, and this guy is definitely a warrior who can make some fights interesting.

I don't necessarily think that he's going to be a title contender in the UFC, because his technical skills definitely have a way to go, but he brings alot to the talent pool, so it's nice to see him getting signed.

I do imagine that he'll be fighting, like Bisping, primarily in European, which is good for him, as he'll be a main card fighter in the events over there.

Hopefully the UFC will toss him another European guy, probably a prospect, in his first fight, so that he can eat the guy alive and show his skills to the Americans watching by tape delay, but either way, he's going to be an exciting fighter.

Glad that this got posted. Repped.

As for him fighting Cain, that'd be a great fight. I think that he'd make a good fight if he could force Cain to stand with him, and he could always make that happen. It would definitely be an interesting match-up, though I'd probably take my boy Cain in that fight.
---
Sig by Toxic

Barnett - Toquinho -Werdum - "Nurmie"
Z. Gurgel - Morango - Rocha - Tiequan
Currently Active Users Viewing This Thread: 1

(0 members and 1 guests)
Posting Rules

You may post new threads

You may post replies

You may not post attachments

You may not edit your posts

---

HTML code is Off

---