UFC to the Philippines in 2009?
---
http://www.mmaweekly.com/absolutenm/...7168&zoneid=13
Quote:
The Ultimate Fighting Championship has not hidden its desire to expand its brand across the world. The UFC has yet to return to Japan and Brazil, countries that they haven't been to in many years, but they have recently expanded into Canada, following a strong building process in Northern Ireland and England.

"We're focused on Germany, the Philippines, and Australia next," UFC president Dana White stated earlier this year. "Germany is what we're looking at next."

Some of the speculation about Germany has quieted recently, but don't be surprised if the promotion announces a date at the O2 World Arena in Berlin sometime soon.

"The Philippines is definitely happening, we're working on that right now, Australia and Germany, those three are right now," said White.

After UFC owner Lorenzo Fertitta and Octagon star Chuck Liddell's recent publicity junket to the Philippines drew more than 4,000 fans to a one-hour open work featuring Liddell, no one should be surprised that a more strict timeline has been factored into the UFC's planned expansion for Southeast Asia.

Company projections currently call for a UFC landing in the Philippines sometime in the summer of 2009, according to a report on UFC.com.

"Chuck is a rock star over here," Fertitta told UFC.com from his stop in the Philippines. "He walks in the hotel and there are people all over him, and then we ended up doing a public training session and over 4,000 people showed up at the Mall of Asia just to see him. It was very interesting, even at times a little bit scary because there were so many people there."

In some way, the UFC, which already has a broadcast television deal with the ABS-CBN network in the Philippines, has arguably gone more mainstream in Southeast Asia than it has in America.

"When we came to the hotel, we checked in about 6:30 in the morning and there were about 20 photographers waiting for us. Then we held a press conference at nine and there were multiple TV stations and reporters. It's beyond the imagination. They have a full day of press for us tomorrow, and I've got to be honest, I knew that we were growing internationally, but I don't think I really had an appreciation for the amount of momentum we truly have until I came over here and saw it for myself."

With Summer 2009 now penciled in on the docket, Fertitta says the UFC is already planning for its first event in the Philippines. Not only will they bring stars like Liddell to Southeast Asia, but just as they did in Canada, England, and Northern Ireland, the UFC plans to use regional fighters in the Octagon.

"It will be a combination of bringing over some of our stars and then hopefully having some local Filipino fighters, and maybe bringing in some of the guys from Japan and South Korea," said Fertitta.

As many other promotions have fallen to the wayside or are currently struggling financially, the UFC machine only seems into ever-higher gears as the days roll on. With Germany and the Philippines starting to take shape, maybe fans in Australia can start holding their breath.
Great news.
---
Fedor fights I want to see..
Fedor vs. Josh Barnett
Fedor vs. Randy Couture
Fedor vs. Tim Sylvia -
DEMOLISHED
Fedor vs. Andrei Arlovski -
DEMOLISHED
hmmmmm, i wonder how many become reality..
2007
I'm the Decider
Join Date: May 2007
Posts: 3,239
Summer here is typhoon season in the Philippines.
---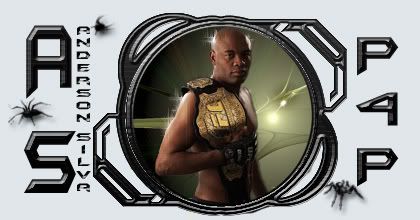 Pound4Pound, The Best There Is
SugaRUSH!
Join Date: Jun 2006
Location: Surrey, Canada
Posts: 3,807
They've been saying this for a while. The UFC is expanding all over the place, hitting new cities in the states all the time. I'd love for them to come to Vancouver, but tickets will probably be un-affordable.
---
Support Mixed Martial Arts, not Ultimate Fighting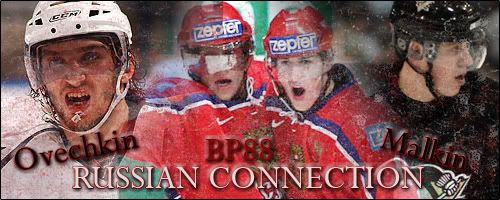 -I came|I saw|I failed-
Join Date: Mar 2007
Location: The plazzVan
Posts: 9,734
F*ck that, come to Toronto.
SugaRUSH!
Join Date: Jun 2006
Location: Surrey, Canada
Posts: 3,807
The UFC should go to Saudi Arabia.
Edit: **** that, come to the Prem Lounge. Lawlz.
---
Support Mixed Martial Arts, not Ultimate Fighting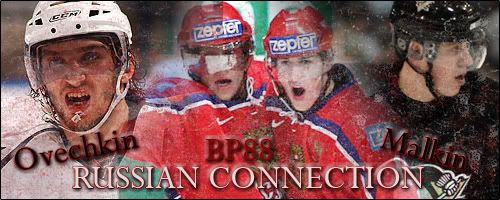 Quote:
F*ck that, come to Toronto.
Word to that.
I think they'd try to exploit Brandon Vera's popularity in the Phillipines.
Amatuer
Join Date: Jun 2008
Location: Newcastle, Australia
Posts: 104
Come To Australia God Dammit!
Hoping to be in my home country by next year to see this..
---
Rooting for..
HW
- Brandon Vera
LHW
- Lyoto Machida
MW
- Martin Kampmann
WW
- John Fitch
LW
- Clay Guida
Currently Active Users Viewing This Thread: 1

(0 members and 1 guests)
Posting Rules

You may post new threads

You may post replies

You may not post attachments

You may not edit your posts

---

HTML code is Off

---