Banned
Join Date: Jun 2006
Posts: 4,466
I don't think Dana will let him leave, he'll offer him more money when the time comes
Amatuer
Join Date: Jul 2008
Posts: 170
Quote:
Six fights a year?
After silva beat every middle weight again in a year going around and then holds the LHW title for two, three years he can fight spiderman and the hulk, i reckon he takes the Hulk but spidey does have the web thing.........
Yeah, the web thingy trounces all. I wonder if Spiderman stores it in his belly or if it "auto-generates" when it's needed.
Hmmm, I'll have to wiki that.
As for Anderson wanting to fight 6 times a year, all I can say is...
---
Off To The Republican Convention To Meet The Crypt Keeper And His Alaskan Intern.
While I would love to see Silva stay at MW the "big money" fights are not there. Fighting Cote, Okami, Hendo again, Bisping, Marquardt again is not going to net him big paydays. If he plans to stay in the UFC and wants the big PPV cuts he needs to have Joe Silva setup Liddell, Wandy, and Rampage matches.

I know he has said the LHW title is Machida's but he doesnt have to fight for a title. Guys like Liddell and the loser of Wandy/Page are not going to be in the title hunt so those would be safe fights.
---

Gonzaga vs dos Santos - UFC on VS
Vera vs Jones - UFC on VS
Bibs vs Hansen - Dream 13
GSP vs Hardy - UFC 112
Gomi vs Florian - UFN 21
Nelson vs Struve - UFN 21
Quote:
i hate to burst your bubble, but the days where all you have to do is marry an American citizen and you'll become a legal citizen when out the window LONG LONG ago. Trust me, if anyone on this board knows its me lol
Dude, my roommate did it...it's real and it happens. Unless they changed the laws the past few years.
MMA Fanatic
Join Date: Sep 2008
Location: ATX
Posts: 97
[QUOTE=The Legend;Just give the man 6 fights a year so he doesn't retire next year.[/QUOTE]

I second that, just give him what he wants so he can continue his streak of domination.
Quote:
ok, i thought you were saying all a person has to do is get married and then they get a Visa no problem. Our marriage is legit and we are having a terrible time getting our citizenship finished. My wife and our 6 year old son are still stuck in Mexico and have been since Feb., but the process has been going on for 5 years now. Maybe if I had money it would be different, but I barely have enough to live on, so it takes awhile I guess
Even though they say it doesn't, the country they are coming from makes an impact also. My wife is Swedish and there was much less hassle and waiting, unlike a co-worker of mine who is married to a woman from El Salvador. They have been jumping through hoops for years.
I didn't think much when I first saw him but this guy is a beast, minus the omega-shinobi bullshit. He needs some more big money fights...
SugaRUSH!
Join Date: Jun 2006
Location: Surrey, Canada
Posts: 3,807
Anderson should make outside of UFC run. Fight Moussaaa, Akiyama, Misaki, Jacare, Shields, Lawler, anyone who has the balls to throwdown with him. Then he can fight 10 times a year!!!
---
Support Mixed Martial Arts, not Ultimate Fighting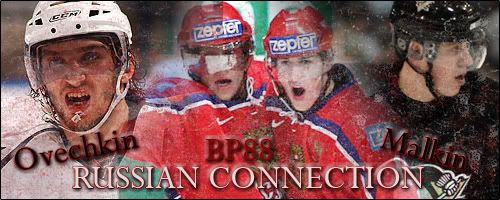 Regarding the citizenship thing.

I came here on a B1/B2 holiday visa, and while i was here got serious with the girl i was staying with. We got married, partitioned for an adjustment of status from non-immigrant to immigrant, proved it was the real deal, and i got a 2 year conditional permanent residency card. When that expired we again proved it was a legit marriage (kids help with that) and i got my 10 year permanent green card.

So yes, it can be that easy....although i think your gf being from Mexico will throw up some additional barriers i didn't have coming from Australia.

As far as Silva is concerned....let him fight as often as the athletic commission lets him. Why not?!
---
Demian Maia may be the Fred Astaire of jiu-jitsu, but it's too bad Silva is the Gene Kelly of kicking everyone's ass.
Super Heavyweight
Join Date: Feb 2008
Posts: 4,079
lets stop talking about citizenship shit i think its illegal lol and lets go back 2 top
sooooo...
Currently Active Users Viewing This Thread: 1

(0 members and 1 guests)
Posting Rules

You may post new threads

You may post replies

You may not post attachments

You may not edit your posts

---

HTML code is Off

---