Karo inks eight fight contract extension
---
Quote:
Originally Posted by MMAMANIA
I love the UFC. I love Dana White, Lorenzo Fertitta, they're one of the nicest people I've ever met and that's the truth. I don't kiss ass. I had a meeting with them last week they gave me a new, eight fight contract and the deal is I'm happy with them, I'm happy with the UFC. But the deal is there is a lot of stuff even Dana can't control. He can't control a lot of the referees. A lot of the judges are from the commission so he can't control all those guys. It's very hard. He can control [them] a certain amount of time [and] a certain amount of people, but not everything.
Source:http://mmamania.com/2008/09/29/ufc-q...act-extension/
Hopefully Karo gets to fight Yoshida sometime soon(yes I know Yoshida is suppose to face Koscheck next) because I really wanted to see that fight. Hopefully Karo can get his title shot also.
---
[
SugaRUSH!
Join Date: Jun 2006
Location: Surrey, Canada
Posts: 3,807
Karo is going to have to work hard to get the title shot after the loss to Alves. I like this guy, but he seems to be losing the touch. Perhaps the sport is passing by the crazy judo bastard, with guys like Alves, Koscheck, GSP etc. doing everything. Karo still makes a lot of interesting and exciting fights, but he has dropped from the elite of the division in my opinion. Unless we see a stellar performance, like the ass whoppin' to Nick Thompson, I'd say Karo losses to the majority of the Top 10 WWs.
---
Support Mixed Martial Arts, not Ultimate Fighting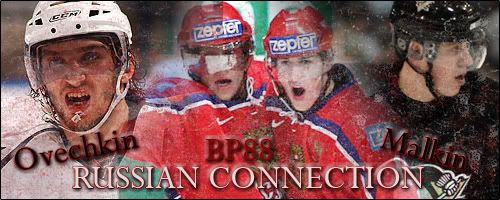 Banned
Join Date: Jun 2006
Posts: 4,466
That's an interesting article and I'm surprised the UFC gave him an 8 fight contract. Why? Because he simply isn't a top tier fighter anymore. Like brownpimp88 says, the sport may be passing him by.

Don't hold your breath to see Karo get a title shot - you'll need resuscitation. It will never happen.
i think hes also going to have to get and stay healthy before he can even think about working up to a title shot. Just look at Okami, he was there in line and hot hurt and now who knows if hes going to get his. hopefully, but you never know, all it takes is one loss and your progress towards the top takes a downward turn. But whatever i really dont like Karo, so i hope he doesnt work his way back up to title contender level.
---
????
this is great news, i dont think i ever heard of an 8 fight contract before ?
---

Kovalev - Golovkin
Currently Active Users Viewing This Thread: 1

(0 members and 1 guests)
Posting Rules

You may post new threads

You may post replies

You may not post attachments

You may not edit your posts

---

HTML code is Off

---