Gurgel vs. Riley at UFC 91
---
Quote:
Originally Posted by MMAJUNKIE
After dealing with the first bout of depression in his entire life, submission specialist Jorge Gurgel (12-4 MMA, 3-3 UFC) will next fight at UFC 91 against Aaron Riley (26-10-1 MMA, 0-2 UFC), who returns to the UFC for the first time in nearly three years.
Gurgel today told
MMAjunkie.com
(
www.mmajunkie.com
) that bout agreements have been signed for the Nov. 15 fight, which takes place at the MGM Grand Garden Arena in Las Vegas.
Gurgel, a Brazilian jiu-jitsu black belt, looks to rebound from his disappointing submission loss to Cole Miller at UFC 86.
Although seemingly on his way to a tough-fought unanimous-decision victory in the July bout, Gurgel ran into disaster in the fight's final moments. While scrambling for position after securing a trip-takedown, Gurgel was trapped by Miller's triangle choke and forced to tap out with just 12 seconds remaining in the fight.
It would have been Gurgel's fourth UFC victory in a five-fight span. Instead, he suffered just the second submission loss of his career -- and his first in nearly five years.
"It was extremely difficult for me," Gurgel said. "I never in my life -- never in any circumstance -- I've never been depressed. Depression can't get to me. I'm always happy. I don't get depressed. But, I got to the point where I couldn't sleep.
"My parents were disappointed. My family was very hurt, and the first words out of my step-dad's mouth, as soon as he walked down the aisle in the arena (at UFC 86) and saw me -- he goes, 'This is the first time in my life, Jorge, that I saw a fighter win and lose a fight in the same fight.' And that quote has never left my head because that's exactly what happened. ... I lost my focus for one second, and it cost me 14 minutes and 30 seconds of beating [Miller] up. It was my best fight yet. I didn't even have a black eye, but I just lost focus for that split second."
After such a stunning and stinging loss, Gurgel heard the same thing over and over from friends, family and fans.
"It was either 'tough break' or '[expletive] happens,'" Gurgel said. "I'm just ready to get in there and put it behind me."
Standing in his way is Riley, who returns to the octagon for the first time since a first-round TKO loss to Spencer Fisher at UFC Fight Night 3. Ten fights and four years earlier, the former PRIDE and BodogFIGHT veteran made his UFC debut with a unanimous-decision loss to Robbie Lawler.
Since his latest UFC appearance, Riley has posted a 3-2 record in a variety of organizations; the losses came to notables Eddie Alvarez and Ryan Schultz.
Riley, a former Golden Gloves champion who made his professional MMA debut as a 16-year-old in 1997, has won seven of his past 10 fights.
Source:
http://mmajunkie.com/news/12961/afte...-at-ufc-91.mma
This is most likely a prelim don't really see how it could be on the main card.
---
[
Banned
Join Date: Apr 2007
Location: Montclair, NJ
Posts: 11,605
Why is Gurgel still in the UFC I don't get it.
Quote:
Why is Gurgel still in the UFC I don't get it.
Probably because of this guy: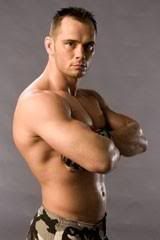 I can't think of any other reason.
---
[
I know it doesn't seem like it, but the guy is actually 3-3 in the UFC.

Even though it feels he's at least 1-5.

Never lost two in a row, so yeah it would be a bit harsh if they cut him.

Not that I think he is UFC standard, but they keep giving him guys like John Halverson and Danny Abbadi after losses. This is why he has never lost two in a row, which is also why he's still there.
---
Fedor fights I want to see..
Fedor vs. Josh Barnett
Fedor vs. Randy Couture
Fedor vs. Tim Sylvia -
DEMOLISHED
Fedor vs. Andrei Arlovski -
DEMOLISHED
hmmmmm, i wonder how many become reality..
2007
I knew he was close to .500 and I agree he feels like he is around 1-5 but that is probably because a lot of his fights go to DEC. The UFC must think of him as a valuable asset for the prelims if they are having a hard time filling it up. Also I can't believe he was one of the favorites to win TUF 2.
---
[
OMFG are you serious????????

finally some validity to UFC 91. Everyone knew Lesnar vs. Couture couldn't hold up a PPV, but this just changes everything.
Weird, I was thinking of Gurgel for some reason yesterday---in relation to when his next fight is, of course.
-I came|I saw|I failed-
Join Date: Mar 2007
Location: The plazzVan
Posts: 9,734
WHY DOES HE KEEP GETTING FIGHTS!

Gurgel is like Nicholas Cage, no matter how bad the performance, he's gonna make 4-5 movies a year.
Banned
Join Date: Apr 2007
Location: Montclair, NJ
Posts: 11,605
Wait Plazz but which of Gurgel's fight was Matchstick Men because I actually liked that movie but I've never liked watching Jorge.
-I came|I saw|I failed-
Join Date: Mar 2007
Location: The plazzVan
Posts: 9,734
Hmm, never saw Matchstick Man, I'm a Face/Off man myself. And to be honest, I haven't had the nerve, or the patience to sit through more than 2-3 of his fights, and they all sucked whale nuts.
Maybe the Imanari fight, that was entertaining
Currently Active Users Viewing This Thread: 1

(0 members and 1 guests)
Posting Rules

You may post new threads

You may post replies

You may not post attachments

You may not edit your posts

---

HTML code is Off

---