I'm the Decider
Join Date: May 2007
Posts: 3,239
Quote:
Like when they said they were going to Mexico, Australia and lots of other countries?

Hopefully they do go to the Philippines. It would be good for MMA in that region.
you're just 8 hours away, are you making the trip?
---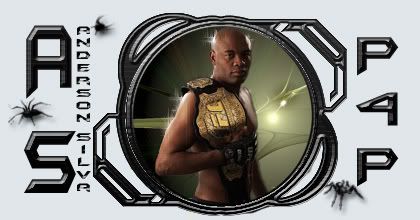 Pound4Pound, The Best There Is
Quote:
you're just 8 hours away, are you making the trip?
Unfortunately I won't be. It would be too expensive anyway. I hope the UFC does come to Australia at least by the end of 2010 though.
Quote:
There are a lot of Americans and foreign nationals that live in the Philippines, and the majority of them have the moolah to buy tickets to the event.
Yea , ther' are people there that can afford and willing to spend but still not enuf to sell out or even be close to
---
Fav Fighter : BJ Penn
Supporting :
Pettis , C. Miller , Nate Diaz
GSP , Kos
A. Silva , Munoz , Hendo
Wand , Shogun , Forrest , Thiago , Mousasi , Vera
Fedor , Big Nog , Brock , JDS , Del Rosario
I doubt they will go over there if they aren't confident they can sell out the venue.
Light Heavyweight

Join Date: May 2007
Location: Melbourne, Australia
Posts: 3,474
lol I could actually go to this.
Quote:
Hm .. I dont kno how these things work but if the tickets cost are anywhere near the prices in the U.S. then ther's no way this thing is gona be sold out or not even close at all.
The prices must be sumwher' around half of what it is in the U.S. for it to have a chance of selling out, but then how will UFC make their money ?
My country is very poor , as popular as Chuck was when he went down ther' , that was still a free show ..
Maybe i just dont understand how these things work ...
Production costs would also be much lower.
MMA Fanatic
Join Date: Jul 2008
Posts: 16
philippines wasnt labeled the 'pearl of asia' for no reason. it is economically the center of asia. it is probably the busiest trading ground of all asia. this makes an ideal 'center ground' for the ufc. yes, japan probably have the most mma fighters (korea getting up there too), but japan is culturally hated by most south east asian countries (goes back to WW2). so philippines can actually reach more countries (such as malaysia, indonesia, thailand, who are all actively competing in muay thai) than japan could. while the quality of those fighters might be questionable, low production/advertising cost combined with the reasons mentioned above make the philippines the ideal starting ground for asian media market.

and philippines has it's name to hosting big events, no combat sport fan doesnt know about muhammad ali's "Thrilla in Manila" fight with joe frazier (which is considered one of the best boxing fights ever). and of course, it's home to the pound per pound boxing sensation manny pacquiao.
Currently Active Users Viewing This Thread: 1

(0 members and 1 guests)
Posting Rules

You may post new threads

You may post replies

You may not post attachments

You may not edit your posts

---

HTML code is Off

---