Hamill, Hamill, Hamill. I think you're a bit off-base though. I don't think you'll find a ton of people who hate Bisping on these forums. It's just that his reaction afterwards turned big fans into small fans.
International Stalker
Join Date: Nov 2006
Location: San Diego
Posts: 5,203
I think I hate him out of peer pressure. Everyone else started hating him so I dislike him too.
---
Credit to ThaMuffinMan
Middleweight
Join Date: Jun 2008
Location: Alabama
Posts: 2,898
Has Bisping ever acknowledged that he should have lost the decision to Hamill? Not that I have ever heard of. If he had, I'm sure he would have a lot more respect and fans.

Favoring a fighter because of nationality happens everywhere to some degree anyways. Whenever I watch Cage Rage, every non-UK fighter gets booed as they walk out. Any international sport is bound to bring out at least mild patriotism.
Flyweight
Join Date: Oct 2008
Posts: 219
I don't think fight fans hate Bisping at all. However, he is the recipient/beneficiary of one of the most obviously biased judges' decisions in recent memory.

Personally, I was not at all impressed by Bisping in his fight against Hamill. He was backtracking the entire time, he looked really awkward on his feet (which is not good, since he fancies himself to be a top tier striker), and his punches lacked power.

Apparently, he's pretty impressive in a lower weight class, but quite frankly after his Hamill fight, I lost interest.
Megaweight

Join Date: Apr 2006
Location: Everett, MA
Posts: 5,961
He has just as many fans as he does haters on this forum. I like watching him fight but dont really care if he wins or loses. But since I dont like Leben, I will root for Bisping. I dont think of where fighters come to from to judge whether I like them. My top 3 favorite fighters are from 3 different countries.
---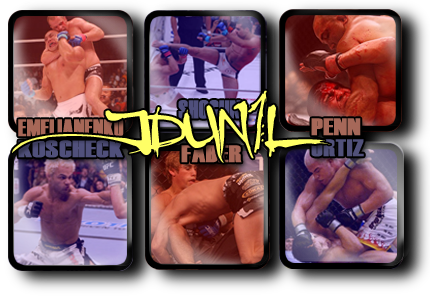 Mancrushes
1.Shogun
2.BJ
3.Fedor
4.Kos
5.GSP
Im in Porno's
i hate him because he blows jeff and cecil more than he does me.



sincerely,

the third judge
Bisping was unimpressive at 205. Since his drop to MW I've dug me some Bisping.
---
"Yeah, well, you know, that's just, like, your opinion, man."
There have been a few pointless and possibly offending posts to some viewers. try to keep on track here guys or the thread will have run it's course.
Perhaps what he said after the Hamill fight. The way I see it, Hamill saying shit like "the real winner didn't win the show" is just as bad, and is what I'm sure made Bisping react that way.

Another reason, DURING season 3 of TUF, a lot of people thought Bisping was a monster, a lot of people said this. And yeah, on the show, Bisping was a monster. After he won TUF, he became the next "TUF noob" and after beating Eric Shafer decisively, people began to make up bullshit assessments like "he didn't look impressive against Shafer" BECAUSE of those words he received during TUF.

Of course being cocky has something to do with it too. But it mainly started with how people perceived him on TUF, then the Hamill incident just took it haywire.

Honestly, the guy is no better than BJ Penn or Chris Leben as far as likability. But hey, how people want to view a fighters personality is their own business.
---
You're just a cook...
Currently Active Users Viewing This Thread: 1

(0 members and 1 guests)
Posting Rules

You may post new threads

You may post replies

You may not post attachments

You may not edit your posts

---

HTML code is Off

---