Koscheck confirms plans to fight at both UFC 90 and UFN 16
---
Quote:
Originally Posted by 5oz.ofpain
During a conference call to promote UFC 90, Josh Koscheck confirmed that he plans to fight twice in the next sixty days. First, Koscheck takes on Thiago Alves in the co-main event on October 25th. Then, If Koscheck comes out unscathed, he will have a six week turnaround to prepare for Yoshiyuki Yoshida on December 10.

There are some very interesting sub-plots going on though. One of the main reasons Koscheck took the short-notice fight with Alves is that Koscheck believes the winner will be the number one contender for welterweight champion Georges St. Pierre. However, Koscheck will be fighting Yoshida in the interim. Should Koscheck lose to Yoshida, it would seem highly unlikely that he would still receive the title shot.

Next, Alves is a very good fighter who has already had a huge 2008 that included victories over both Matt Hughes and Karo Parisyan. The odds of Koscheck coming out of the fight without injury in order to make such a quick turn-around would seem unlikely. That brings the next question as to who would the UFC replace him with in a TV main event match? Former Ultimate Fighter alums Diego Sanchez and Mike Swick are out due to injury. Typically, Spike likes to feature former TUF competitors on their shows, but that doesnít seem possible in this case. That would leave Parisyan as a possibility since he and Yoshida have been rumored as opponents in the past. However, itís hard to believe a Parisyan - Yoshida bout would be of that much interest to Spike, but Spike hopes that is not an issue. They want Koscheck. If Koscheck makes both fights, it will be a very impressive feat.

Koscheck has the chance to really change what the fans think of him. Typically, Koscheck has been heavily booed in his matches. Fighting Alves (who severely missed weight against Hughes) will make him the crowd favorite by default. Plus, stepping up on short notice to replace Sanchez to save a show that is a pretty weak card in terms of star power should endear him to the Chicago fans. Then, he will be coming back in six weeks to take on a Japanese fighter at a U.S. military base. Certainly, the crowd will be 100% behind him.

Koscheck has always been polarizing figure for the UFC. Some people like him and most people hate him. But it is this showing of guts and fortitude that could quickly make him one of the most popular fighters in the UFC.
Source:
http://fiveouncesofpain.com/2008/10/...s-double-duty/
I am not sure if he will be able to do it but it will be cool to watch him twice in 6 weeks.
---
[
MAR must be bombing and he needs money haha
---
.:H.O.F. Inductee:.
.:GFX-H.O.F. Inductee:.
he'll be waking up around FNL when thiago knee's him in the face as he shoots in
Quote:
he'll be waking up around FNL when thiago knee's him in the face as he shoots in
I want to see that knee in his face.
---
Fav. Fighters

1. Georges St. Pierre
2. Quinton Jackson
3. Anderson Silva

"If Your Not Cheatin, Your Not Tryin Hard Enough" Tito Ortiz
Forum Bets
54-15
I was absolutly gutted when I found out Diego was injured. Diego vs Alves was just such a great matchup, I have'nt been that excited for a fight simply because of the fighters styles for a while. Although i'm dissappointed Koscheck is a good replacement.

Only problem I really see here is GSP beat Koscheck not that long ago, Diego or Alves would have been a much better fight than GSP Koscheck 2. They should have waited at least another year before there were talks of Kos vs GSP again. IMO kos is a future champ but he needs more time to evolve, if he beats Alves and then gets beaten again by GSP he'll find himself in a Rich Franklin situation. Beaten by the top guy twice and no one wants to see a third fight but to dangerous to put against other top contenders as if he beats them it puts them out of the title picture.

KOSCHECK SHOULD NOT BE FIGHTING ALVES, THE MATCH SHOULD BE DELAYED UNTIL DIEGO IS HEALTHY!!!!!!

Give Alves someone like Marcus Davis (I know he's fighting Paul Kelly just can't think of someone else), they'll put on an exciting fight but Alves will come out on top and can fight Diego for number 1 contender when they are both healthy and ready.
Quote:
he'll be waking up around FNL when thiago knee's him in the face as he shoots in
If he gets one of those, he won't be cleared for Fight Night.
Megaweight

Join Date: Apr 2006
Location: Everett, MA
Posts: 5,961
Alves is overrated, I didnt think he looked that great in the Karo or Hughes fight. He just happened to catch both of them.
---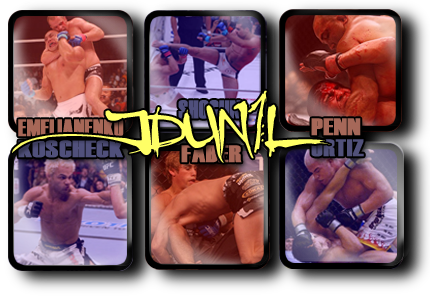 Mancrushes
1.Shogun
2.BJ
3.Fedor
4.Kos
5.GSP
Im in Porno's
Megaweight

Join Date: Apr 2006
Location: Everett, MA
Posts: 5,961
Quote:
he'll be waking up around FNL when thiago knee's him in the face as he shoots in
I think ur confusing Kos with ur boy Sherk. Sherk loves getting kneed in the face, Kos not so much.
---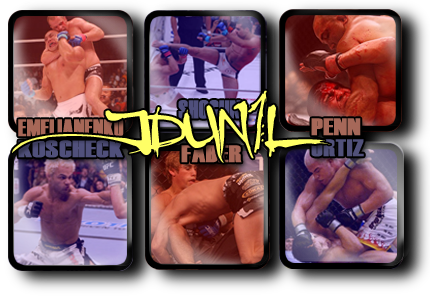 Mancrushes
1.Shogun
2.BJ
3.Fedor
4.Kos
5.GSP
Im in Porno's
Currently Active Users Viewing This Thread: 1

(0 members and 1 guests)
Posting Rules

You may post new threads

You may post replies

You may not post attachments

You may not edit your posts

---

HTML code is Off

---