Is it too early for Bisping to fight Martin Kampmann or Nate Marquardt?
---
Bisping has three good wins in the MW division over McCarthy, Day, and Leban! Do you think it is time for him to step up in the compitition and fight either Kampmann or Marquardt? Or do you think he needs to develope his skills more before he fights someone like Kampmann or Marquardt?
---
You forget that this isn't just some brutal sport where everyones out to kill each other. Its much more like a game of physical chess.-looney liam
marquart yes, kampmann no..

EDIT: as in, it's too early for him to fight marquart...especially since nate would thrash him
Quote:
marquart yes, kampmann no..
Agreed, so let's see Bisping vs. Marquardt.
LIE or DIE
Join Date: Nov 2006
Location: Winnipeg
Posts: 1,931
Yeah, we really don't need Kampmann trashing Bisping anytime soon.
---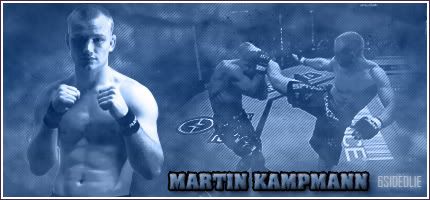 TEAM LORD:
1. Antonio Rodrigo Nogueira
2. Nate Marquardt
3. Goran Reljic
4. Amir Saddolah
RANKING: TBA
TOTAL POINTS: +TBA
Megaweight

Join Date: Apr 2006
Location: Everett, MA
Posts: 5,961
Kampmann is so overrated on this forum its insane. Bisping is ready for him without a doubt.

Marquardt on the other hand would be a tough fight for Bisping but I think it would be comptetive. He def wouldnt get finished in one minute like Kampmann did.
---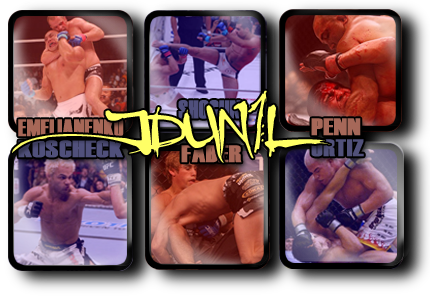 Mancrushes
1.Shogun
2.BJ
3.Fedor
4.Kos
5.GSP
Im in Porno's
His next fight should be vs Marquardt IMO. I think Bisping would beat Kampmann though, and I'm pretty sure Kampmann is dropping to 170
---
What a stud
Quote:
The power of Aleks, his small baby and pimp hardcore dogs has granted you useful insight, my friend.
Super Heavyweight
Join Date: Feb 2008
Posts: 4,079
kampmann is overrated imho and nate proved it ... i can see bisping pulling a ud
Bisping should fight Nathan Marquardt. If he wins, then he will have earned his shot at the title.

People keep forgetting that Bisping lost a split decision to Rashad Evans, Bisping is a good fighter.
Bantamweight
Join Date: May 2007
Posts: 622
---
Kampmann would be a better choice at the moment imo, it would be close but its a fight Bisping would have to win if he wants to stay in contention. I think if he were to win that fight then it could be a possibility fighting Nate, but Bisping would be the underdog imo.
At the current time Bispling is above Kampman and as much as I hate to say it Bisping should be facing Marquardt for a possible #1 contendership.
---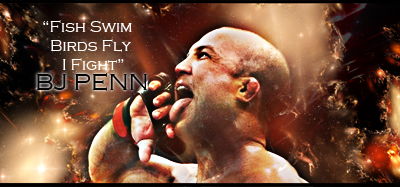 "If you get hit and it hurts hit him back you not knocked out yet."-Joe Doerksen
The Toxic Terrors (FFL)
Demetrious Johnson*Eduardo Dantas*Emanuel Newton*Will Brooks*Michael Page
Currently Active Users Viewing This Thread: 1

(0 members and 1 guests)
Posting Rules

You may post new threads

You may post replies

You may not post attachments

You may not edit your posts

---

HTML code is Off

---