Quote:
I agree. But I don't think he would beat either Franklin or Henderson.
I think he has a better chance against hendo than franklin and at 205 hendo might actually beat franklin.
Either way HUGE HUGE HUGE underdog.
I actually really like Bisping, he has been very nice in his interviews and down to Earth recently. However, on a pure skill level I truly don't think he can beat either Franklin or Henderson, and I'm actually not sure who would do worse to him.
---
Forum Bets: 2-0
__________________________
Super Heavyweight
Join Date: Feb 2008
Posts: 4,079
imho franklin is far more aggressive than bisping .. i see franklin ud ing hendo and than tkoing bisping and than losing to silva
Damn... i love the ace. I feel more comfortable him fighting Hendo at 185 then i do 205. Either way though i think Rich would Dominate Bisping.
Megaweight

Join Date: Apr 2006
Location: Everett, MA
Posts: 5,961
I think Bisping will fight well against both guys. Franklin has better striking then Bisping and more power. Hendo has power, but I think Bisping can fight him the same way he faught Leben and possibly win. But if Dan wants he can take Bisping down and work him over. With all that being said, Bisping is a solid fighter and will hold his own against either guy.
---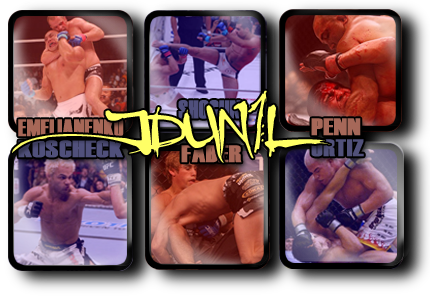 Mancrushes
1.Shogun
2.BJ
3.Fedor
4.Kos
5.GSP
Im in Porno's
Good news. As long as Okami gets a shot first I'm good.
Banned
Join Date: Aug 2007
Location: banned
Posts: 0
Quote:
Didn't you think that Evans was a real test?
yeah i did considering what Evans has proven....
Quote:
Originally Posted by
Shamrock-Ortiz
View Post
I thought his fight with Leben was a real test? Considering a lot of people were picking Leben...


Agreed...lots of people thought Bisbing would lose i hough he fought a great fight...well planned
EDIT:

Damn right, Buster Rough.

Bisping had a very close fight with the guy who just KTFO Chuck Liddell, and many people are now calling a Top 5 LHW..
People dont give Bisbing the credit he deserves he's a humble guy and at the end you heard him he still thinks he doesnt deserve a shot yet so its not like he acts like he is better than he is....
Super Heavyweight
Join Date: Feb 2008
Posts: 4,079
will franklin hendo be in 185 ? or 205
Currently Active Users Viewing This Thread: 1

(0 members and 1 guests)
Posting Rules

You may post new threads

You may post replies

You may not post attachments

You may not edit your posts

---

HTML code is Off

---