View Poll Results

: Make your pick..

Shane
8
21.05%
Brock
14
36.84%
Cain
16
42.11%
Voters: 38. You may not vote on this poll
LIE or DIE
Join Date: Nov 2006
Location: Winnipeg
Posts: 1,931
Who will end up having the best career of the 3 new HWs?
---
Cain, Brock, or Shane Carwin.

Who do you guys think will be the one we'll be talking about in a couple years? All 3 have looked like absolute beasts and is really given the HW the shot of life it really needed.

Take your pick.

I'm gonna go with Carwin. He's beaten scrubs, but he just seems frickin' quick for being that dude and is showing some nice finishing skillz. Cain would be my 2nd choice. I can't wait for these guys to start fighting eachother, huge fast and really good.
---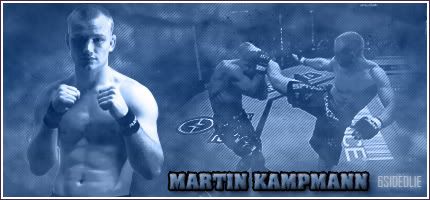 TEAM LORD:
1. Antonio Rodrigo Nogueira
2. Nate Marquardt
3. Goran Reljic
4. Amir Saddolah
RANKING: TBA
TOTAL POINTS: +TBA
id have to take Cain over Carwin
I think Cain's going to have a great career in the sport and has looked very impressive so far
Cain, has developed into a mixed martial artist the best right now I'd say, and will continue to do so. He's the best wrestler, looked nice on the ground against O'Brien and has the best standup of the three. In my opinion.
---
Fedor fights I want to see..
Fedor vs. Josh Barnett
Fedor vs. Randy Couture
Fedor vs. Tim Sylvia -
DEMOLISHED
Fedor vs. Andrei Arlovski -
DEMOLISHED
hmmmmm, i wonder how many become reality..
2007
Bantamweight
Join Date: Dec 2007
Posts: 535
GOing to go with Cain, he seems the most well rounded.
LIE or DIE
Join Date: Nov 2006
Location: Winnipeg
Posts: 1,931
What is the height and weight of Cain again? I can't really remember. I know he's a big dude though.

I'm trying to picture a fight with him and Carwin, it sucks that we haven't seen any of these dudes TDD so we have no clue who'd be able to get who on there back and who'd be able to keep it standing.

Cain has the best hands, but I see Shane as a better version of Brock. I'm guessing that Shane could put Cain on his back and that's the only reason I chose him.
---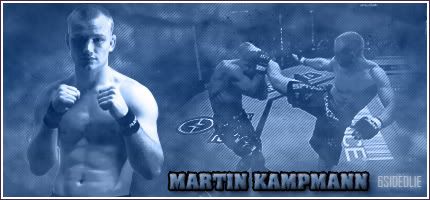 TEAM LORD:
1. Antonio Rodrigo Nogueira
2. Nate Marquardt
3. Goran Reljic
4. Amir Saddolah
RANKING: TBA
TOTAL POINTS: +TBA
Cain has looked really good and well rounded but Carwin has destroyed all his opponents so fast and so easy that we havent seen much of his skills.

I am going with Carwin pure on how dominant he has been but all 3 of them I think are the future of the division.
Flyweight
Join Date: Jun 2008
Location: The Barn
Posts: 408
Cain.

He's quick, well-rounded, and trains with one of the best camps in the game.

With the stable of great fighters they have at AKA, I can see Cain improving by leaps and bounds in a short period of time. Scary thought considering how good he already is.
---
My milkshake brings all the girls to the barn.
MOO!
#RUSH11/17/12
Carwin due to sheer dominance and the fact that I think he will get many opportunities to work with great camps as a sparring partner much like he with Couture right now, if Lesnar is sucessful Carwin gets some great experiance against top notch guys.
---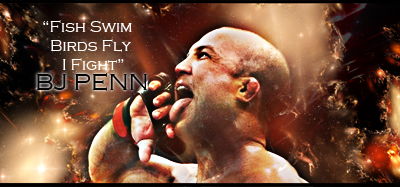 "If you get hit and it hurts hit him back you not knocked out yet."-Joe Doerksen
The Toxic Terrors (FFL)
Demetrious Johnson*Eduardo Dantas*Emanuel Newton*Will Brooks*Michael Page
I went with Brock, all three of these guys are studs but I think Brock will get the hardest push and the marquis matchups more than the other two. This could change though depending on how Shane and Cane do when they start getting lined up against solid opponents.
Banned
Join Date: Apr 2007
Location: Montclair, NJ
Posts: 11,605
Cain has the best hands, best pure wrestling, and he won BJJ no gi Mundials at Blue Belt.

Cain is going to be the best and IMO it won't be close.

I see Cain being at least a top 3 HW.

He isn't huge like the other 2 but smaller HW's have always dominanted the divsion.
Currently Active Users Viewing This Thread: 1

(0 members and 1 guests)
Posting Rules

You may post new threads

You may post replies

You may not post attachments

You may not edit your posts

---

HTML code is Off

---