There's quite a few fighters I'd like to see in the UFC. Nick Diaz, Benji Raddick, Shields, and Ruthless Robbie Lawler!
have a feeling that 'journeyman' Seth Petruzelli with his dumb ass comments played big role in this, after saying shit like that credibility went down like crazy... Wonder where he plans to fight/get money in the future. fukin journeyman lol

Hopefully UFC will get all the good guys. Giant Silva for the HW division would be sweet
---
HONESTA MORS TURPI VITA POTIOR
I'm the Decider
Join Date: May 2007
Posts: 3,239
I'd like to see Bigfoot vs. Kongo.
---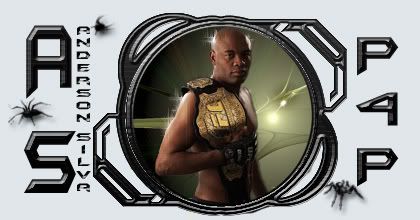 Pound4Pound, The Best There Is
Seth really did kind of ruin a chance to make some good money with EXC by beating thier star. We already know he can't hang in the UFC.

Personally, i see this as a good thing. Getting closer to all the best fighters under one flagship banner. Yes, i understand some favour competition because as fans we get a few more cards a year with other promotions....but i'll take quality over quantity any day.
---
Demian Maia may be the Fred Astaire of jiu-jitsu, but it's too bad Silva is the Gene Kelly of kicking everyone's ass.
Currently Active Users Viewing This Thread: 1

(0 members and 1 guests)
Posting Rules

You may post new threads

You may post replies

You may not post attachments

You may not edit your posts

---

HTML code is Off

---