Jake Shields to UFC has now become a real possibility
---
Quote:
Originally Posted by mmamania
"Jake Shields in the UFC has now become a real possibility."

GracieFighter.com posted this statement mere hours after Elite XC was pronounced dead. Shields is a Brazilian jiu-jitsu black belt under Cesar Gracie who runs the Web site, so even as vague as this comment is, it's still coming from a very close and reliable source in regard to Jake.

Shields — the first and only Elite XC welterweight champion — was pretty vocal over the last few months about wanting to prove himself against the best in the sport. In fact, after defeating Nick "The Goat" Thompson in little more than a minute at "Unfinished Business" in July, he called out the winner of the George St. Pierre and Jon Fitch UFC title fight scheduled for a couple weeks later, saying he wanted a super fight against the UFC champion.

At the time it seemed like a pipe dream since the UFC obviously doesn't believe in cross-promoting and Elite XC had Shields locked up under contract for another year or so. But, now that Elite XC is no more, it appears Jake is a free agent, and would like to be the first — and possibly the best — former Elite XC fighter to join the UFC ranks.

Of course, if Shields does end up in the Octagon, he'll have to work his way up a very long ladder of title contenders that include Thiago Alves, Josh Koshcheck, Diego Sanchez, Karo Parysian, Jon Fitch and many more.

Elite XC was clearly having a hard time finding credible opponents for him at 170 pounds. He was even quoted as saying he would fight Robbie Lawler — the promotion's middleweight champion — if that was the toughest match the organization could provide for him.

But he won't have to worry about moving up in weight in the UFC because he'll find plenty of credible opponents there. And that makes the UFC the perfect landing spot for a fighter trying to prove himself as the best in the world.

Obviously there are plenty of behind the scenes details that Jake and his management team have to work out with Zuffa before we see him in the Octagon, but as the statement says, "It's a real possibility."

Let's hope it becomes a reality, not only for Jake, but for some of the other top fighters formerly under contract with Pro Elite. Hopefully this will start a trend.
Source:
http://mmamania.com/2008/10/21/jake-...l-possibility/
I think out of all of the EliteXC fighters Shields is the most likely to head over to the UFC.
---
[
Well, Jake has repeatedly voiced his desire to fight the best. And the world's best welterweights are in UFC.

Shields vs. Karo would be the shit. Or Shields vs. Diego.
I wouldn't mind seeing a new prospect for GSP to dominate
---
"Existence precedes essence"
- Jean Paul Sartre
My podcast/blog:
http://lifeashumans.blogspot.com/
Funniest thing you may ever find on the internet:
www.gentlemanbob.com
or look for gentlemanbob on facebook
NPFFL: Cain Velasquez, Demian Maia, Lyoto Machida, Joseph Benavidez
Super Heavyweight
Join Date: Feb 2008
Posts: 4,079
so will shields get an immediate title shot?
So Jake could possibly go from champion to gatekeeper! You know thats whats going to happen if he joins the UFC. He'll get destroyed by guys like Jon Fitch, Josh Koscheck, and GSP!
---
You forget that this isn't just some brutal sport where everyones out to kill each other. Its much more like a game of physical chess.-looney liam
Imo he would get beat by anyone in the top 5 at WW. He has a lot of skill on the ground but he has no stand-up. If he ever fought GSP, he would get destroyed. He wouldn't be able to take GSP down so he would be screwed. It would be nice to see him in the UFC though, and see how he does against the top 10 UFC WW's and everyone else in the division.
This is a great pick up. I will love to see just how good he is fighting some better fighters..
---
.:H.O.F. Inductee:.
.:GFX-H.O.F. Inductee:.
He wanted the winner of GSP/Fitch I say give him the loser, let Fitch knock his ego down a notch and then he can settle in as a mid level WW with Karo.
---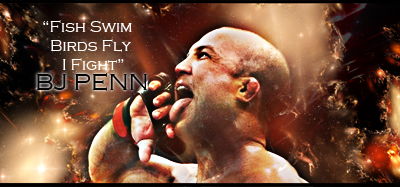 "If you get hit and it hurts hit him back you not knocked out yet."-Joe Doerksen
The Toxic Terrors (FFL)
Demetrious Johnson*Eduardo Dantas*Emanuel Newton*Will Brooks*Michael Page
Banned
Join Date: Apr 2007
Location: Montclair, NJ
Posts: 11,605
Jake Shields is so much better then people think.

The guy has a nasty ground game and pretty good wrestling.

He submitted Thompson who is a good grappler so quick it was crazy.

Shields won't be champion but he will be right up there with Thiago, Diego, Koscheck, and Fitch.

He would also give GSP a tougher fight then Fitch or Koscheck did.
Currently Active Users Viewing This Thread: 1

(0 members and 1 guests)
Posting Rules

You may post new threads

You may post replies

You may not post attachments

You may not edit your posts

---

HTML code is Off

---