Cummo Arrested On DWI for Drugs
---
]
Tuesday, October 21, 2008
by Jack Encarnacao (jencarnacao@sherdog.com)

UFC welterweight Luke Cummo, who recently pulled out of a planned Dec. 10 UFC fight, is facing a charge of driving while impaired by drugs out of Nassau County, New York.

Cummo, 28, was arrested around 1:30 a.m. on Oct. 14 in Franklin Square, N.Y., and charged with driving while impaired by drugs, failure to maintain lanes and a turn signal violation, according to a spokesman for the Nassau County District Attorney.

The Lynbrook, N.Y., resident was not charged with drunk driving. Cummo was tested for a drug officials declined to specify. The results are due by Cummo's next court date on Nov. 14. Cummo pleaded not guilty to the charges at arraignment and was released on personal recognizance.

Cummo (6-6), a finalist on season two of "The Ultimate Fighter," was scheduled to face Steve Bruno on the Dec. 10 "UFC Fights For The Troops" event at Fort Bragg in North Carolina. He will be replaced by Johnny Rees on the show, which will be a fundraiser for the Intrepid Fallen Heroes Fund, which supports the families of severely wounded and deceased military personnel. Cummo last competed at UFC 87 in August, dropping a unanimous decision to fellow New Yorker Tamdan McCrory.

Cummo's dropping out of the fight for an unspecified injury was reported by fiveouncesofpain.com the week before his DWI arrest. The day after the arrest, Cummo posted a message on his personal forum at lukecummo.com taking fans through his daily routine as a fighter and father.

"Its (sic) amazing how life just zips by," Cummo wrote in the post, dated Oct. 15. "Only a few years ago I was a single, up and coming MMA fighter with a few clients on the side. Now, I'm married with children and teaching full-time (well, technically part-time as I'm home weekdays with my son). This is a major reason why I decided to pull out of the 'UFC Fight for the Troops.'"

Cummo also commented on the beating his body has taken in training and pledged not "to do anything that will affect me negatively in the way of side effects or something later on in life."

"I'm in it for the long haul," Cummo wrote. "So now I am doing Jubb's Cell Rejuvenation program, not for a fight, but for my own health. I hope to be able to take this respite to heal my injuries naturally and improve all functions of my system."

courtesy of espn.com/sherdog.com

hmm..wonder where he will go from here.
Well if he took them once he'd never get them out of his system since he'd pee them out and just keep chugging them back, its a shame though guy had talent.
---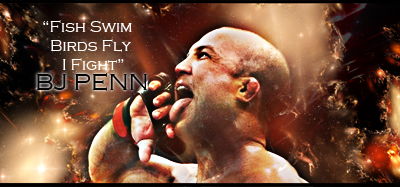 "If you get hit and it hurts hit him back you not knocked out yet."-Joe Doerksen
The Toxic Terrors (FFL)
Demetrious Johnson*Eduardo Dantas*Emanuel Newton*Will Brooks*Michael Page
I'm betting its just a prescription drug, notice there was no possession charge. A DWI won't mean the end of his career, just some fines and classes and maybe the wife chauffeuring him around for a while.
---
Everybody good, plenty of slaves for my robot colony?
This is my area and to get caught with anything in this jurisdiction is a complete bitch. I don't thin he will not be let off with a warning for this.
Edit: I don't they'd let you off with a warning anywhere for a DWI, but what I meant was that they will pursue this to the fullest extent possible.
---
Last edited by CornbreadBB; 10-21-2008 at

07:31 PM

.
I betcha he had high doses of urine in his system! He was probably just perc'd or vic'd up I bet.
---
Last edited by HaVoK; 10-21-2008 at

08:53 PM

.
I always thought of Cummo as a straight up guy. Like you guys said, I think the gallons of pee he drank has affected him.lol
Banned
Join Date: Oct 2008
Location: California, USA
Posts: 286
I bet cummo got busted for driving while smoking pot lol.
Quote:
I betcha he had high doses of urine in his system! He was probably just perc'd or vic'd up I bet.
And maybe the urine he was on was someone elses! Someone who had taken drugs!
Perfectly reasonable explaination
Curitiba Food and Liquor

Join Date: Dec 2006
Location: NY
Posts: 16,176
He eats so many kelpy type crazy vegetables and probably takes so many (legal) herbal supplements, that it wouldn't surprise me if the oh-so-accurate piss test was worthless anyway.
---

Sig Credit to Toxic

Sigh... He always had so much potential... That sucks.
---
Currently Active Users Viewing This Thread: 1

(0 members and 1 guests)
Posting Rules

You may post new threads

You may post replies

You may not post attachments

You may not edit your posts

---

HTML code is Off

---