Megaweight

Join Date: Apr 2006
Location: Everett, MA
Posts: 5,961
I think some of you guys are downplaying the fact that the extra weight made him slow as shit. I could tell right away how shitty his striking looked. He was lumbering around the Octogon in slow motion with his gut just bouncin around, it was DISGUSTING! Werdum's striking has gotten alot better since his Pride days, but on Saturday it didnt look right. Werdum has gone up against better strikers than Dos Santos. He submitted Aleks, went 3 rounds with AA, and finished Vera. The extra weight clearly affected his reflexes and speed. 258lbs isnt a healthy weight for this guy. Its not like he hit the weights to gain the weight. He literally must have ate Big Macs and Whoppers to gain that weight, dumb dumb move.

I like Werdum. I hope he comes back in his next fght 20lbs lighter and gets back to using his jitz. Im sick of all these fighters getting away from what got them to where their at.
---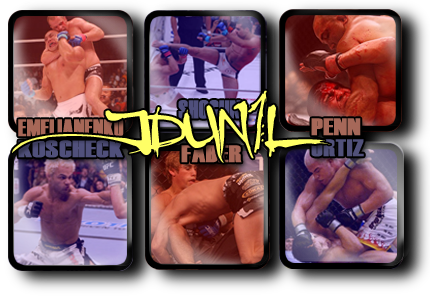 Mancrushes
1.Shogun
2.BJ
3.Fedor
4.Kos
5.GSP
Im in Porno's
Werdum gained weight and looked bad. It could very well be that we will see a lot more of this with Lesnar cutting to get to 265. Problem is that Brock is a FREAK for that reason. The other HW's can't expect to eat twinkies by the truck load and hope that sheer size will help. Lesnar can do at his 265 what Sherk does at his 155 and that is what allows Lesnar to have a chance in fights when he lacks the technical skills.
Currently Active Users Viewing This Thread: 1

(0 members and 1 guests)
Posting Rules

You may post new threads

You may post replies

You may not post attachments

You may not edit your posts

---

HTML code is Off

---