MMA Fanatic
Join Date: Aug 2008
Posts: 32
Liddell addresses critics, vows to move on
---
Here is a good article on Liddell for all you liddell fans. How far from a title fight do you think he is? I think he needs to go undefeated in 2009 with at least three wins to even have a chance at a 2010 title shot.
http://www.mmaweekly.com/absolutenm/...=7500&zoneid=2
It would be definitely devasting if he suffers another loss but yeah 3 wins and I could see him back up there. Maybe even 2 depending on who has the title, who Chuck beats and how he beats them. This is Chuck and I know Dana would give him every possible chance to get his title back.

Either way the down the line stuff doesn't matter as Chuck needs to iron out some of the holes in his game and learn to be more patient if his opponent won't engage as much as he wants to. Bottom line focus on the next fight not the title and just get a win.
---
If everyone still fought like Chris Leben fought Bisping then I would still give Chuck a chance to reclaim the title at 205 but they don't.

Chuck's style was devastating before people wisened up with a defensive stand up game. To Chuck's credit he is a big reason why the game has evolved to where it is now but it doesn't change the fact that the evolution has taken place and it swallowed up old Chuck in the process. Its natural and happens in every sport.
---
A groan of tedium escapes me...
I hope he can come back, Liddell deserves better and a couple more losses and he'll be going all Shamrock.
---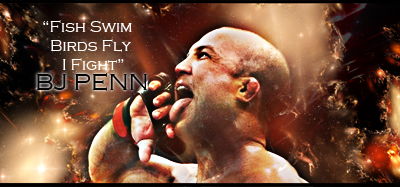 "If you get hit and it hurts hit him back you not knocked out yet."-Joe Doerksen
The Toxic Terrors (FFL)
Demetrious Johnson*Eduardo Dantas*Emanuel Newton*Will Brooks*Michael Page
---
Last edited by MJB23; 11-06-2008 at

12:31 AM

.
RNC - the fighting mans lullaby

Join Date: Sep 2008
Location: Somewhere between Hell and Earth
Posts: 1,849
Reading through that interview, it appears to me that Chuck reacts really badly to criticism. Even constructive criticism. Like he plays down how he needs to evolve his game to run with the new tier of fighters. The guy is a legend, and i hope its just bravado that makes him come across as stubborn. I hope deep down, and behind closed doors, he is actually changing how he fights.

**
"I have one fight I get caught, and all of a sudden my striking is no good?" Liddell poses. "That's kind of how you guys feel in the sport. You media guys, (if) you lose a fight – nobody was saying that when I beat Wanderlei (Silva). Nobody was talking about how my striking was overrated. Now eight months later, I lose a fight, and my striking is no good."
**
I dont think anyone is saying his striking is no good. That would be absurd. But surely he must realise that fighters have his number now. He's gonna stalk and swing. . . and thats about all we got.

C'mon Chuck!! sort it out!! I wanna see you knocking guys out for fun again!!
Quote:
If everyone still fought like Chris Leben fought Bisping then I would still give Chuck a chance to reclaim the title at 205 but they don't.
You mean on steroids?
I liked him saying he'd take Anderson Silva down, we need to see more of that with Liddell. Bring back the kicks as well. I'd love to see a fight where Chuck uses all his MMA skills. Then, he could make another decent shot at the title, but he's too content with just punching.
---

"There are three things all wise men fear: the sea in storm, a night with no moon, and the anger of a gentle man."
I really do think he should retire now before he leaves his legacy in tatters, Silva would not be a good match up for him imo. he'd get exposed and picked apart by Silva...
I have this gut feeling we're going to see Liddell/Anderson Silva. And that will pretty much put a fork in Liddell. It's just not his era anymore. There's too many good young LHWs in the UFC.
---
Lesnar is a savage and I, BCooper, am his biggest fan. Destruction tried to tell me Randy was too old, but I wouldnt listen.

Yes, I lost a sig bet.
Currently Active Users Viewing This Thread: 1

(0 members and 1 guests)
Posting Rules

You may post new threads

You may post replies

You may not post attachments

You may not edit your posts

---

HTML code is Off

---