Quote:
I didn't think Mir's commentary could get worse but seriously what was that baseball, cricket line about it was horrible.
Yea, the other guy had to ask wth the point was cuz it sounded so stupid.
But anyway I like all the fight, and fighters, especially Benavidez, the kid has some unorthodox methods of striking but it worked, maybe a little bit wild, but its working for now.
And ofcourse the always great Torres
---

Torres is a great fighter, no doubt. However, I'm really getting sick of hearing Frank Mir sucking him off for EVERYTHING he does. That retarded somersault axe-kick just looked stupid, he really wasn't even close to landing it, yet Frank tried to put spin on it, as though it missed by a hair.
I loved the forward roll axe kick. Only Torres could make that look cool.
---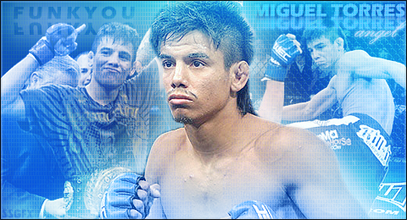 MMAFFL Record 4-1
Yea, it looked cool, but it was nowhere near Tapia, it didn't even look like it would have had an effect if it did hit him either.
---

I don't think Torres was trying to land the kick as much as get Tapia thinking about where he would be coming from next. Tapia was starting to come in more with the body shots. I thought Torres made a great move by getting a little more seperation.
---
Beyond Aggressive Submission Fighters:

Rousimar Palhares
Miguel Torres
Damien Maia
Kenny Florian
BJ Penn
Hey, who knows. That might have been the case.
---

Currently Active Users Viewing This Thread: 1

(0 members and 1 guests)
Posting Rules

You may post new threads

You may post replies

You may not post attachments

You may not edit your posts

---

HTML code is Off

---