Flyweight
Join Date: Sep 2006
Posts: 237
Thats obviously photoshopped look at his face.
His face usually looks like that. Besides if it was photoshopped, why wouldn't they make the t-shirt clearer?
---

---
Last edited by CornbreadBB; 11-10-2008 at

11:17 PM

.
MMA Fanatic
Join Date: Mar 2007
Posts: 78
Quote:
I didnt need to hear about this to think Hughes is a tad racist. I dont think he "hates" all minorties but I get the vibe that hes only comfortable around people like him.
I think everyone harbors a bit of nepotism to their own roots. Nothing wrong with that.
Btw, Jdun11 …. Great avatar!
---
Last edited by MJB23; 11-11-2008 at

10:08 AM

.
wasn't photoshopped its real, he got a shirt signed it w/o looking what it was, no biggie. The White boy group said that he has no affiliation anyway on their site.

Damn, matt seems to just be doing shit he isn't meant to do all by accident, like that crook cop who asked for a pic to be put in RNC then sued him....
If they like it or not the big MMA names like Matt Hughes are celebrities and even if it's only 1 or 2 people who would be influenced by their actions it's still 1 or 2 too many. As long as he comes out and publicly condemns the racist scumbags who are using this as a pr exercise then all is good.
I'll play devils advocate for all the people who are outraged. IF Matt Hughes is racist and shares some of the sentiments of the White Boys then, good for him. The beauty of our country is that we are supposed to believe in the freedom of speech. That includes people who share our philosophy and those who don't. Racists and Non-racists are afforded the same protections regardless of their beliefs.

Oh yeah, I am also a black male
Wait, the shirt just says whiteboy on it? He probably didn't know that was a WEBSITE!!! I mean, i didn't even know it was a website until 3 minutes ago. Plus, Hughes looks like he runs Windows 98 for email and wordpad purposes only.
---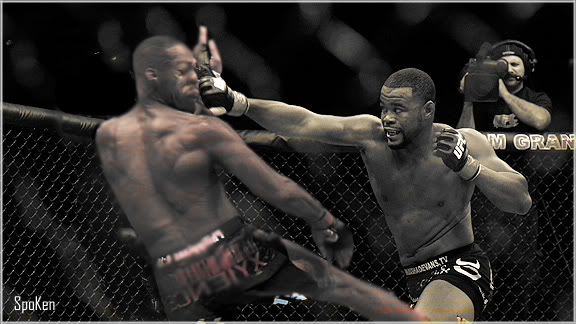 Sweet sig by Life B EZ
I feel like I get paid way to much money, but not enough -Nick Diaz
Well I wouldn't have had a clue what the shirt meant.
You've got to be kidding me.

He's Jesus Christs' biggest nut hugger. He's far from a White Supremacist.
I don't think this shirt 'proves' anything.. but I remember thinking he wasn't showing much care with his comments to Din Thomas on TUF.
---
Last edited by MJB23; 11-11-2008 at

10:12 AM

.
Currently Active Users Viewing This Thread: 1

(0 members and 1 guests)
Posting Rules

You may post new threads

You may post replies

You may not post attachments

You may not edit your posts

---

HTML code is Off

---