Bantamweight
Join Date: Jan 2008
Location: Ireland
Posts: 595
Madison Square Garden!!!!
Quote:
Madison Square Garden!!!!
That would mean MMA is sanctioned in NY, something the UFC can't control.
---
It would also mean it's 20 miles away from my house and I would be extremely excited!
---

How many more times will a thread get made saying there should be 5 title fights on 100? You wouldn't be able to have aother titl fight for 63 months before and quite likely 3 months afterwards. People complain about even one card not having a title on th line but 6 out of 7 would be gash.
---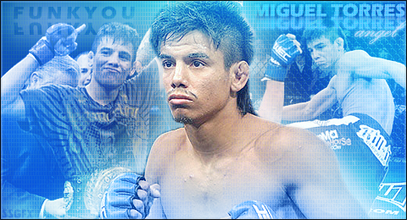 MMAFFL Record 4-1
Oh me too it's only about an hour and a half but the legislation hasn't passed yet and I have no idea when it's supposed to come up again.
I read somewhere that if everything goes well the UFC could put on an event in NY sometime late next year..
---
Randy v Nog (assumptions on previous bouts)
A.Silva v GSP (if GSP beats Penn)
Wandy v Hendo (or Franklin)
Carano v Cyborg (special occasion thing)
Marquardt v Bisping (i'm, from Liverpool sorry)

3 title holders out for the next 3 months. 2 ufc with the LHW and the LW titles next and then a good non title one, or Anderson likes to fight more often so maybe he be ready in time for ufc 103. And the womens fight never gonna happen but think the top 3 fights are pretty solid.
Lightweight

Join Date: Mar 2008
Posts: 1,655
Quote:
LHW title Lyoto Machida VS Champion
He ain't getting past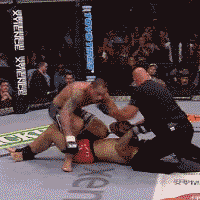 Flyweight
Join Date: Dec 2006
Posts: 319
I would really only need to see a good line up for 100th, with maybe one good title fight other than HW, maybe one catch weight fight, and solid prelims with an extended time slot to see the whole event.
Users Awaiting Email Confirmation
Join Date: Apr 2008
Posts: 59
Quote:
Madison Square Garden!!!!
YES!!! Born and raised in NYC a UFC event there would be GREAT....
How about a LHW tournament givin the depth of that weight class...
1 million dollar cash for winning
LHW belt tournament winner
8 fighters
fighting 3 fights
all in one night
IMAGINE
Wandy
Page
Machida
Forrest
Chuck
T. Silva
Shogun
Evans
Currently Active Users Viewing This Thread: 1

(0 members and 1 guests)
Posting Rules

You may post new threads

You may post replies

You may not post attachments

You may not edit your posts

---

HTML code is Off

---