Dokonjonosuke Mishima : A New Arrival
---
At UFC 65-Bad Intentions, Japanese sensation Dokonjonosuke Mishima will be making his UFC debut against top contender for the UFC Lightweight title (at least according to Dana White) Joe Stevenson.

Mishima holds a professional MMA record of 17-4-2, with his four losses coming from Din Thomas (a loss that would be a no contest in many organizations), Takanori Gomi, Ralph Gracie and Yves Edwards.

Mishima hasn't fought for over a year, when he beat Chris Bennet at PRIDE-Bishido 9, but it is rumored that his skills have improved to a level far superior to any other point in his career (and that's saying something).

Mishima is noted for his formidable judo, excellent Brazillian Jiu-Jitsu and very unorthodox striking. While Mishima's career in PRIDE wasn't really the most successful, his career with DEEP, another great MMA organization, was incredible.

I just wanted to bring to everyone's attention that Stevenson is fighting an opponent the likes of which has probably never been seen before in the UFC, as well as fighter who has come a long way since his last fight in September of 2005. This is by no means a walk in the park.
I think they've tried to market the last few asian fighters that have tried there lucks in UFC. And its gone terrible for them.

Dean Lister Dominated his Fight at the last UFN.
Jon Fitch dominated his fight at UFC 64.

both those fights were marketed the same way with "unusual strikes" and "superb ground game".


Another Loss for a Pride fighter in the cage imo.
---
What is it that is going to be on your mind when you're on your death bed? Will it be the tedious years of 9 to 5, or the memory of some great acheivement. Maybe a moment you stood in glory to the applause of millions.
-Evan Tanner
That's what alot of people thought about Yushin Okami, but look how he did.

I'm just saying that when I saw Mishima fight in PRIDE he resembled a smaller combination of a Ryo Chonan and a Karo Parysian, and I'm not exagerating, this guy's submissions were sick.

I'm just saying, look at how high on the card Mishima is, and he's fighting a guy like Stevenson, who is easily third or fourth in line for the shot at Sherk.
Are they gonna open up betting on him or what?
---
"Remember when you are resting, someone somewhere is training, and when you meet him, he will win."
look at mishima's record on sherdog....i think stevenson might have a little trouble with this little jap
Megaweight

Join Date: Apr 2006
Location: Everett, MA
Posts: 5,961
should be a good fight, but i think stevenson is serious at 155
---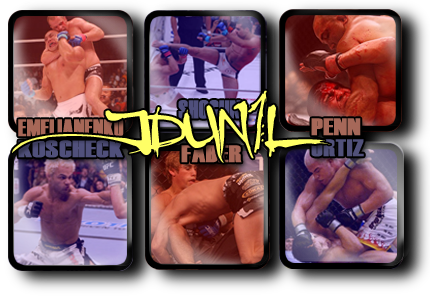 Mancrushes
1.Shogun
2.BJ
3.Fedor
4.Kos
5.GSP
Im in Porno's
Quote:
Originally Posted by jdun11
should be a good fight, but i think stevenson is serious at 155
definately man I never liked Stevenson much until he went to 155,
now
i think he is as good as his hype lets on.
damn this guy is really good. Stevenson definately has his hands full! I love this guys entrances he's very Genki-like...I like this Dokonjonosuke, I think he will do better than any other jap in the UFC....looking forward to seeing this guy fight!
whoa...wait a second...Mishima's last fight was over a year ago....ehhh...hmm...
Currently Active Users Viewing This Thread: 1

(0 members and 1 guests)
Posting Rules

You may post new threads

You may post replies

You may not post attachments

You may not edit your posts

---

HTML code is Off

---