New Shogun Interview
---
Maurcio "Shogun" Rua will make his return to the UFC Octagon after a 15 month hiatus due to injury in December to take on Mark Coleman in a rematch of their Pride 31 bout in February 2006.

The bout would end in controversay when Shogun would break his arm and Coleman was given the rare TKO due to injury victory.

Shogun talks to Graciemag.com about the bout:


"Well, I personally would never want to beat someone that way. I wouldn't celebrate the win and wouldn't go bragging about it, and that's what Coleman did the whole time. I was really bothered by him celebrating the win in that way, and afterwards talking a lot of crap about me in interviews. I always respected all the fighters I've fought, since I know how hard it is to make it to the top of the list and just getting into the ring means you're a winner, so they deserve respect. I respect Coleman as an athlete, the guy's an MMA legend. I hope to have a good fight with him, I'm confident. God willing I'll win…. In the category in which I fight there are only top guys, so I see about 10 guys I could fight. Coleman really is a guy I want to face, because of our last fight, but I wasn't sure it would be him. This was good for both of us, we'll be able to set the story straight."

Anyone else find it weird how he says he wasn't sure he can beat Coleman?
---
Forum Bets: 2-0
__________________________
Where does he say he isnt sure he can beat him? I think he is just being classy and respectful, doesnt want to seem like he is boasting or anything.
It says he wasnt sure it would be Coleman not that he wasnt sure he could beat him.
---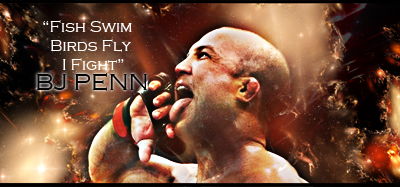 "If you get hit and it hurts hit him back you not knocked out yet."-Joe Doerksen
The Toxic Terrors (FFL)
Demetrious Johnson*Eduardo Dantas*Emanuel Newton*Will Brooks*Michael Page
Wow I misread that badly. Sorry
---
Forum Bets: 2-0
__________________________
Is coleman gonna fight at 205 or is shogun moving up?
I hope we see the old shogun in this fight. Not rooting against coleman, the dudes been around a long time and is definitely a legend in the sport. But I think if the old shogun we've seen comes into this fight he will win. I want to see him evolve and become a better fighter.
---
If a law is unjust, a man is not only right to disobey it, he is obligated to do so. ~ Thomas Jefferson
Sig by D.P.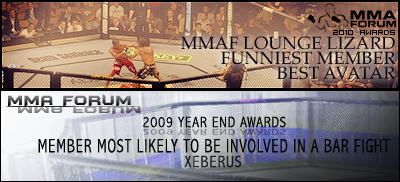 Featherweight
Join Date: Apr 2007
Location: Germany
Posts: 1,461
Coleman for next lhw champion.
---
FightingIsBelieving

Nichts reimt sich auf Uschi!
Nothing rhymes on Uschi!

Wer ist hier noch Deutscher ausser mir?
Shogun seems to be the only one talking about the fight from two years ago. In fact no one is really talking about Shogun these days.
Currently Active Users Viewing This Thread: 1

(0 members and 1 guests)
Posting Rules

You may post new threads

You may post replies

You may not post attachments

You may not edit your posts

---

HTML code is Off

---