Dana White is Open to Promoting Gina Carano vs. Cyborg Santos
---
Quote:
Dana White is Open to Promoting Gina Carano vs. Cyborg Santos
by
Michael Rome
on
Nov 14, 2008 4:29 AM EST
in
News
In an important nugget buried in the latest episode of MMA Live, Dana White confirmed to Jon Anik that he would be interested in promoting Gina Carano vs. Cyborg Santos. His answer represents a major change in UFC policy:
I wouldn't be opposed to it...and if I did do it, it would probably be in the WEC.
The other night in an interview for Wrestling Observer Radio, Gina Carano made it very clear that it is her dream to compete in a big fight in Las Vegas for the UFC. Dana White has gone from completely opposing the entire concept of women's MMA to considering promoting this fight for the WEC. The position is clearly changing in rapid fashion, and if fans keep pressing women can finally get their chance to shine in the UFC.
From:
I was thinking whether or not to put this in the WEC or UFC section but, whatever, this is great news.
I'd love to see this happen- one for the women to get their shot and especially just to see this fight. Big step indeed.
Proof that even dinosaurs, when prompted with cash to be gained, can evolve.
---
---
Last edited by Walker; 11-14-2008 at

08:53 AM

.
Well thats good news.. EXC did a horrible job of promoting. I think this fight should be in the WEC and they will definately do a better job.
Amatuer
Join Date: Aug 2008
Posts: 100
This would be a great move I think, Gina v Cyborg would be a great fight and if it were to be held in a proper organization like the WEC then it would only enhance the fight imo

The only question I have is, would this be a one off thing or would the WEC have a woman's division?
People are reading this wrong, just cause Dana is interested in one fight doesnt mean he's interested in a womens division.
---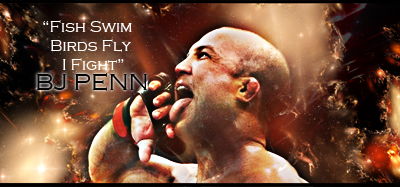 "If you get hit and it hurts hit him back you not knocked out yet."-Joe Doerksen
The Toxic Terrors (FFL)
Demetrious Johnson*Eduardo Dantas*Emanuel Newton*Will Brooks*Michael Page
Even if it is a one time thing, I would be so happy to see this. Rock on Dana for flip-flopping again!
---

Zuffa should start/buy up a famale MMA promotion and feature big fights from it on WEC cards to build up interest. That's what I would do anyways.
Dena is only interested in doing this one fight, and for good reason, there is already a ton of hype surrounding it and it would make a ton of money, it could very well be a main event/co-main event on a WEC card.
Middleweight
Join Date: Jun 2008
Location: Alabama
Posts: 2,898
i really hope dana decides to do this i think it would be great fight to see
Are they on crack? I have nothing against Women fighting in MMA, as long as its between them.

Cyborg vs Gina? I dont care how good Gina can be, if she ends up being hurt, MMA will take a huge blow in popular media. It will be pictured as bloddy ruthless sport, with no morale whatsoever.

There is nothing discriminating about seperating men from women when it comes to fighting.

This fight is not happening.

Gina in the ufc, or women in general in UFC, no problem, but no fights between men and women...
---
Bring back knees strikes on grounded opponents.. Give me good arguments for not having them for crying out loud.
THINK YOU CAN MANAGE AN MMA TEAM?
Click Here!
BORED AND NEED AN EASY GAME?
Click Here!
Currently Active Users Viewing This Thread: 1

(0 members and 1 guests)
Posting Rules

You may post new threads

You may post replies

You may not post attachments

You may not edit your posts

---

HTML code is Off

---