View Poll Results

: Who looked the best @ 91?

Demian Maia
7
15.22%
Gabe Gonzaga
0
0%
Dustin Hazelett
12
26.09%
Kenny Florian
24
52.17%
Brock Lesnar
3
6.52%
Voters: 46. You may not vote on this poll
LIE or DIE
Join Date: Nov 2006
Location: Winnipeg
Posts: 1,931
Who was the most impressive @ 91?
---
Every victor on the main card looked real real real good. Any of those 5 could potentially be stars, especially wish such a good performance on a PPV that probably had a HUGE buy rate.

Demian Maia - sick BJJ. He made Quarry look terrible on the ground, and that transition from pulling guard to getting the sweep was siiiick.

Gabe Gonzaga - he beat a can, but showed that he does have some power in those hands. He looked bigger and hopefully it was muscle..

Dustin Hazelett - quickly becoming my favourite fighter. Has some of the slickest jitz around and showed he could take a punch and be frankin' entertaining. Really sick arm bar.

Kenny Florian - he made Joe Daddy look out of place and Joe Daddy is a legit top 10 lightweight I thought. Showed some quick MT and amazing finishing skills.

Brock Lesnar - looked like an absolute behemoth, showed improving stand up and I was stoked that he was going for the MT clinch and looking for some huge knees. He can eat punches, and landed some nice shots on Couture too. Definately living up the the hype.

Make your pickkkks.
---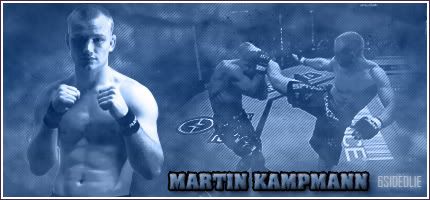 TEAM LORD:
1. Antonio Rodrigo Nogueira
2. Nate Marquardt
3. Goran Reljic
4. Amir Saddolah
RANKING: TBA
TOTAL POINTS: +TBA
Super Heavyweight
Join Date: Feb 2008
Posts: 4,079
kenflo def...
than i say maia
Florian
Then Maia
Then Hazelett

I expected the results of Gonzaga and Lesnar
---

Gonzaga vs dos Santos - UFC on VS
Vera vs Jones - UFC on VS
Bibs vs Hansen - Dream 13
GSP vs Hardy - UFC 112
Gomi vs Florian - UFN 21
Nelson vs Struve - UFN 21
id say maia. he didnt give nate a chance
Maia, Florian, Dustin, and Gonzaga didn't impress me because I already knew they all had major skills. Florian just continued his trend of getting better ever fight. Stevenson never had a chance.
---
Last edited by Meshuggeth; 11-17-2008 at

06:04 PM

.
Kenflo, then Maia. Joe daddy is a great fighter and Kenny dominated him start to finish.

I would have said Lesnar for his win over one of the greats, but he didn't dominate Couture, he simply caught him with a great punch. It was good, but not overly impressive.
---
For me it was Hazelett. I am continually astounded by this fighter. Where is the nearest bandwagon!? After McLovin', Kenny was incredibly impressive, after that, Brock.
kenny...he demolished a formerly top ranked fighter
I would have voted KenFlo if he didnt grab that fence, voted Hazelett instead.
Currently Active Users Viewing This Thread: 1

(0 members and 1 guests)
Posting Rules

You may post new threads

You may post replies

You may not post attachments

You may not edit your posts

---

HTML code is Off

---