UFC Contracts
---
So the UFC has cut Werdum, right? Didnt he have a 4-5 contract with the UFC? How can the UFC just get that contract, rip it up and say your gone? Does he get any compensation for this? If Werdum was in MLB and wasnt performing up to his contract the team could cut him, but he would still be paid the money from his contract. I doubt that it what happened here. What happened here is disgusting. Werdum lost a fight and the UFC turns back on the contract they gave the guy and lets him go.

Lets put the shoe on the other foot. Werdum beat Dos Santos then wins his next fight in HL reel fashion. He still has 2 fights left on his old contract but asks for a raise and the UFC says no, you have fight for what we signed the contract for. Werdum cant simply rip up that contract and walk away from the UFC like UFC did to him. That shit isnt fair. I dont see how its legal and its just shady business to me.

Granted, the UFC is a business and its goal is to make money. But when you invest money in a fighter with a contract its a risk. Sometimes it works in favor for you sometimes it doesnt. With guys like Franklin they got lucky, signed him for a bargain price and got alot of money from his fights. In the case with Werdum they should just bite the bullet and pay the man. He is a world class fighter who happened to lose. Let him fight for the contract he signed for.

If anyone has more info on how the UFC does business with its contracts id like to know. It just doesnt seem like honest business.
---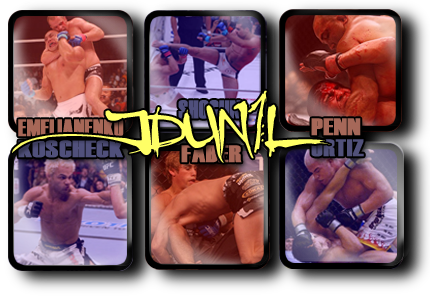 Mancrushes
1.Shogun
2.BJ
3.Fedor
4.Kos
5.GSP
Im in Porno's
I agree with you 100%, I think the UFC probably has some sort of bullshit clause in the contracts that stipulates they can release a fighter at any time. It's still complete nonsense and seems very shady. On a different note, I think the Muhammad Ali Act should apply to MMA as well, which would really change how UFC does things.
---

i'm pretty sure a ufc contract basically says the ufc can drop you anytime they want for whatever reason

jon koppenhaver was just dropped out of thin air

cro cop was dropped w/ fights remaining

i think the ufc has the power to relinquish the contract whenever they want...or at least that's how it seems

i don't mind the rule frankly....for the sake of seeing kalib starnes fight on a main card again...
Thats crazy then. A fighter is the only one who has to live up to a contract I guess. I know a union would be very tough in mma but its worth a shot. The fighters have no voice or leverage with these promotions.
---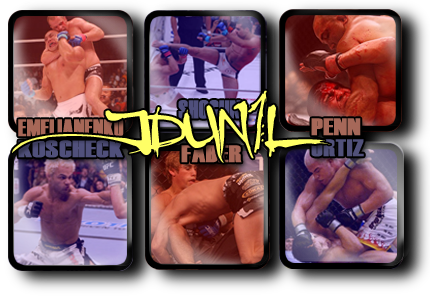 Mancrushes
1.Shogun
2.BJ
3.Fedor
4.Kos
5.GSP
Im in Porno's
Banned
Join Date: Apr 2007
Location: Montclair, NJ
Posts: 11,605
It's messed up but it is how it goes.

When you have no union or a weak one you get shafted.

Look at the NFL they can cut you and all you get is the signing bonus.
Quote:
It's messed up but it is how it goes.

When you have no union or a weak one you get shafted.

Look at the NFL they can cut you and all you get is the signing bonus.
Yea the NFL contracts are garbage too. There has to be a middleground. The way they do it with coaches when they resign is they buy out the contract. They both agree on a price and its usually half of the original contract.
---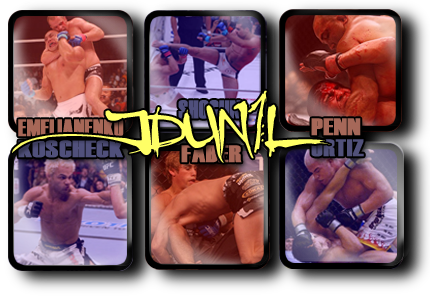 Mancrushes
1.Shogun
2.BJ
3.Fedor
4.Kos
5.GSP
Im in Porno's
Quote:
Look at the NFL they can cut you and all you get is the signing bonus.
Then you get picked up by another team...
And actually, no, they never did sign a 5 deal contract...
Quote:
Content with its current stable of heavyweight fighters, which includes a mix of veterans and up-and-comers, the UFC apparently no longer required the services of a widely regarded top 10 competitor.

Fabricio Werdum was unable to come to terms with UFC officials on a new contract after his surprising 81-second knockout loss to Octagon newcomer Junior "Cigano" Dos Santos at UFC 90: "Silva vs. Cote" on October 15, forcing the Brazilian and the promotion to go their separate ways, according to MMAWeekly.com.

"Vai Cavalo" perhaps spoke prematurely (or something was lost in translation) when he declared that he had inked a five-fight contract extension back in July that included a guaranteed title shot with a win over "Cigano."

It appears that the offer may have been merely discussed and/or was contingent on a win in the "Windy City." He also could have ruffled some feathers when he voiced his displeasure about being excluded from the mini heavyweight tournament put together to declare an undisputed division champion.

Regardless, Werdum leaves the promotion with an even record (2-2), scoring big wins over Brandon Vera and Gabriel Gonzaga and perhaps bigger losses to Andrei Arlovski and Dos Santos.

He remains a very capable and dangerous fighter who, according to the report, is already courting offers to compete in "The Land of the Rising Sun." That's because prior to his UFC run, the Brazilian was a very popular and successful fighter in Pride FC.

In fact, Werdum battled current UFC interim heavyweight champion Antonio Rodrigo Noguiera at Critical Countdown Absolute back in July of 2006 for the chance to advance to the semifinals of the PRIDE 2006 Open Weight Grand Prix. "Minotauro" bested Werdum by unanimous decision in what was one of many outstanding fights that night.

While his chances for a rematch anytime soon are now more than likely dashed, rest assured that we will see the Chute Boxe-trained fighter back in action sooner rather than later.
http://mmamania.com/2008/11/10/fabri...um-out-of-ufc/
---
"When I hear athletes call themselves warriors, it does bother me a little bit. When I think of a warrior, I think of the Marines I've led in combat, those Marines that sacrificed so much...no showers, little food, no contact with their family, all for their love for their brother Marine and for their love for their country. That's a warrior, willing to lay his life on the line. I've had Marines that have laid their lives on the line for the man next to him, and for their family and country. That's a warrior. The guy who goes into some athletic contest who has no war experience, in my eyes, really has no right to call himself that. That's a coveted thing to call someone, and that's what I call my Marines. Those are warriors." - Brian Stann
at the same time, it puts pressure on the fighters to be exciting as well....and if you lose, but are exciting, you'll get called back....the ufc could have easily dropped Leben after losing 3 of 4 fights....but he's exciting
I am just trying to figure out right now how Fabricio Werdum and supposedly Jon Fitch now are not with the UFC but guys like Jorge Gurgel has a job. They want to call themselves the best organization in the world but are cutting there best fighters and not there bad fighters. I don't get it.
---
[
Normally I would say it's because of money, but now it seems that they are just stubborn. It may not hurt them now, but if UFC continues to get rid of good fighters because they disagree with the UFC's stipulations, it's not going to end well. The narcissism that the organization seems to be exhibiting is insane.
---

Currently Active Users Viewing This Thread: 1

(0 members and 1 guests)
Posting Rules

You may post new threads

You may post replies

You may not post attachments

You may not edit your posts

---

HTML code is Off

---