Fitch Back In UFC!!!
---
Here's the link!
Quote:
"Communication kind of broke down with Dana (White) so we talked with Lorenzo," Fitch told MMARated. "(I) just got off the phone with him and we came to an agreement. We're going to move ahead and I'll be back in the UFC. We're going to sign off on the video game and I'm back. It was never even about the agreement or the contract. It was the approach that we felt Dana was being a little bit hot-headed and was threatening us right off the bat. It didn't seem like a professional way of doing things."
---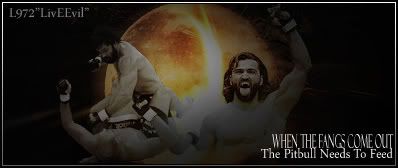 WOOOOO!!!! Hopefully Dana learns something from this, but I doubt he will.
---

Quote:
WOOOOO!!!! Hopefully Dana learns something from this, but I doubt he will.
I'm sure that in Dana's mind, his plan worked perfectly.
We just got a glimpse of the future, fellas.
---
Don Frye's Mustache > Kimbo's Beard
LOL, I'm glad that all got sorted out. They went over Dana's head
.
Sweet! I had a feeling he was going to be back.
---
[
I hope everyone doesn't forget how Dana acted in this matter just because it's "fixed" now.

Dana's publicly displayed hostility was ridiculous for the president of a large company. Especially for a guy that claims he's trying to "legitimize" MMA as an acceptable sport.

This kind of stuff is going to kill the sport in the long-run.

He doesn't want Barnett in the UFC because he doesn't like him. He was willing to drop a whole gym full of good fighters because they wanted to negotiate the terms of a contract put before them.

If UFC truly becomes the only MMA org out there, we will not see the best fighters in the world. We will see the best fighters in the world that are willing to blow Dana White for a paycheck.
---
Don Frye's Mustache > Kimbo's Beard
Live right and every other day is a good one to die.
Join Date: Jul 2008
Location: The Big Island, BC.
Posts: 1,431
no surprise here. hopefully white learns to take a new approach to these things... but on the other hand and as indicated above... this may have been the plan from the get go
Frank has a long history of supporting White's decisions and strategies.
---
Good. I'm happy he's back in. That was bullshit. Im sure lorenzo realized that Dana just tried to black ball some REALLY big contenders too
Man I feel like I just got off the "I bought into the way too much drama/sensationalism rollercoaster internet fun/thrill-kill ride".
Oh well- glad to see him back and I pledge to not dive off the internet highdive again.
---
Currently Active Users Viewing This Thread: 1

(0 members and 1 guests)
Posting Rules

You may post new threads

You may post replies

You may not post attachments

You may not edit your posts

---

HTML code is Off

---