Banned
Join Date: Apr 2007
Location: Montclair, NJ
Posts: 11,605
UFC cuts Sokky
---
http://fiveouncesofpain.com/2008/11/...ed-by-the-ufc/
Quote:
Light heavyweight competitor Rameau Thierry Sokoudjou can be added to the list of fighters recently released by the Ultimate Fighting Championship.

FiveOuncesOfPain.com first became aware of Sokoudjou having been dropped from the UFC roster last week but could not find a second source for verification. However, published reports have surfaced on the Internet today confirming his release.

Sokoudjou's release comes as the culmination of a disappointing stint in the UFC that began with high hopes. An accomplished Judoka hailing from Cameroon, Sokoudjou became an overnight success while competing for the PRIDE Fighting Championships.

Entering the promotion with a 2-1 record, many considered Sokoudjou a significant underdog during an encounter at PRIDE 33 in February of 2007 in which he was matched up against Antonio Rogerio Nogueira. Despite the long odds, Sokoudjou managed to upset the native Brazilian with a knockout just 23 seconds into the bout.

Sokoudjou returned a couple of months later at PRIDE 34 in April of the same year and was matched up against another renowned Brazilian light heavyweight in Ricardo Arona. Despite his win over Nogueira, Sokoudjou was still pegged as the underdog. However, lightning struck twice with Sokoudjou knocking out Arona at 1:59 into the first round.

After becoming a free agent following Zuffa's acquisition of PRIDE, Sokoudjou negotiated with several promotions before inking a deal with the UFC late last year. After signing with the organization, he was immediately thrown into the fire last December at UFC 79 with another talented Brazilian light heavyweight. This time, Sokoudjou would not be nearly as successful as he submitted to an arm triangle at the hands of the undefeated Lyoto Machida at 4:20 of round 2.

Sokoudjou rebounded at UFC 84 with a first round TKO over Kazuhiro Nakamura after Nakamura was unable to continue into the second round because of a leg injury. However, Sokoudjou's winning ways would be short lived after being TKO'd a 4:15 of round 2 against Luis Cane at UFC 89 last month.
Well to be honest I don't think it's a good choice but I can't blame the UFC.
At this point Sokky needs fights because the talent is there he just lacks fights.
However 205 is loaded and the UFC didn't need him.
Wow, the UFC seems so quick to cut these days. I understand that a better start in the UFC would have been better for sokky, but damn this cut seems so quick, I just don't know...
I really hope the UFC stops with the cutting soon or cuts some of the lower tier fighters that aren't really needed in the UFC. They've been cutting a lot of guys that probably shouldnt be.
I wish I could say I can't believe it, but with everything that has been happening, I don't think they can cut anyone that I would be suprised about. Maybe Brock Lesnar.
---

Banned
Join Date: Apr 2007
Location: Montclair, NJ
Posts: 11,605
It's a good time to be a mid level promotion. With Elite XC bankrupt and the UFC cutting top guys Strikeforce and other orgs of that size are going to benefit.

I mean a guy like Sokky would be huge for other orgs.
Lightweight
Join Date: Oct 2008
Location: Trinidad and Tobago
Posts: 1,738
Dana really fukked up on this one....
Flyweight
Join Date: Dec 2006
Posts: 319
Bit of a surpise, even though he's off to a bad start I still see some potential there. He does need to fight more often however and maybe one of the other org's can pick him up soon. I don't know about all this cutting by the UFC, its leaving the door open for others org's to make a good roster! and cheap too!
yet Houston Alexander remains in the UFC....
Honestly I think Sokky needs to gain some experiance in a smaller org and try to come back, he needs to develop something besides his bursts of striking because you cant knock everyone out in the first minute.

I will bet money Houstan Alexander gets his walking papers in the next 7 days.
---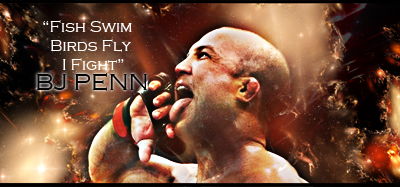 "If you get hit and it hurts hit him back you not knocked out yet."-Joe Doerksen
The Toxic Terrors (FFL)
Demetrious Johnson*Eduardo Dantas*Emanuel Newton*Will Brooks*Michael Page
Could just be me but why do all these cuts and not even cut Houston Alexander who can't fight ..
---
.:H.O.F. Inductee:.
.:GFX-H.O.F. Inductee:.
Currently Active Users Viewing This Thread: 1

(0 members and 1 guests)
Posting Rules

You may post new threads

You may post replies

You may not post attachments

You may not edit your posts

---

HTML code is Off

---