The "GSP, please put BJ in his place train"... all aboard
---
I know the fight is awhile away but it's big enought to get a start on. I've noticed that the BJ Penn support seems to go about half and half on this board, love/hate, with very little gray area.

I personally hope GSP destroys him and takes him down a notch or two... anyone else feeling this would be a great start to 2009.

EDIT: Any BJ fans out there, I'm up for a sig bet of your call
---
Last edited by BrianRClover; 12-01-2008 at

02:21 PM

.
I'm really hoping that BJ wins this one. I like GSP, but I like BJ more.
---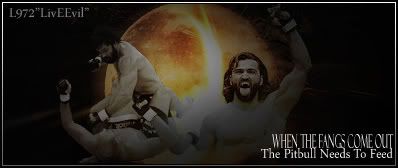 i like both equally but in this case, im rooting for the nice guy to win
I'll ride that train..
---
"Existence precedes essence"
- Jean Paul Sartre
My podcast/blog:
http://lifeashumans.blogspot.com/
Funniest thing you may ever find on the internet:
www.gentlemanbob.com
or look for gentlemanbob on facebook
NPFFL: Cain Velasquez, Demian Maia, Lyoto Machida, Joseph Benavidez
I'm definitely on, even though I love BJ.
---
Favourite Fighters:
1- Georges St-Pierre
2- Wanderlei silva
3- Anderson Silva
4- Frank Mir
5- Dan Henderson
6- Josh Koscheck
7- Karo Parisyan
8- Jason Miller
9- Jens Pulver
10- Antonio Rodrigo Nogueira

Forum Bets : 23-4
Oh, yes. PLEASE let me on this train of "Shut that whiny cry-baby up!!!!"

Can I blow the train's whistle?
---
Defecato, ergo sum.
Leading the Thiago Silva bandwagon
Light Heavyweight
Join Date: Nov 2008
Location: NC
Posts: 3,059
I love both guys but having a dual champion is bad for the sport so I'm pulling for GSP.
---
Attero Dominatus.
BJ for president
How many "Train" threads is there now
ALL ABOARD!!!LOL
Currently Active Users Viewing This Thread: 1

(0 members and 1 guests)
Posting Rules

You may post new threads

You may post replies

You may not post attachments

You may not edit your posts

---

HTML code is Off

---