One Round Too Many!
---
Quote:
One Round Too Many
by Jake Rossen (jrossen@sherdog.com)

The holidays are full of repetition. Turkey on Thanksgiving, turkey on Christmas; socks from mom, socks from grandma; Charlie Brown learning, for the 53rd consecutive time, that he needs a more supportive group of friends.

Increasingly, things aren't looking too different in the cage. After beefing up its roster with international talent and surprisingly adept "Ultimate Fighter"-bred participants, the UFC has returned to the photocopy machine, signing or reportedly considering matches that have already been definitively decided on multiple occasions.

Exhibit A: With Chuck Liddell having stalled out at 205 pounds, reports suggest he might slide up in weight. Considering his heavy hands and vaunted takedown defense, it's an interesting hook -- unless he fights Randy Couture, a reputed possibility for a winter or spring event.

Couture/Liddell IV would likely be the first time a fourth fight has been arranged for warring parties in mixed martial arts. It's no wonder: Three fights give you a pretty concrete indication of who the better combat athlete is, which is supposed to be the whole point of the sport. In an odd-numbered series, you can't split the difference. (You can, however, split open someone's face, as Liddell did to Couture on consecutive occasions.)

A fourth encounter, while preserving one of the UFC's draws for a future heavyweight title shot, can only prove two negatives: Either Liddell has slowed down considerably and loses, or he's still capable of beating Couture, which is a bit redundant at this point.

It gets worse. The Zuffa-stringed WEC is (again, reportedly) considering a rematch between Jens Pulver and Urijah Faber. Their first fight cemented what we had suspected: that being a 34-year-old featherweight is like being a 44-year-old heavyweight. Pulver looked slow on the uptake, dropped a one-sided decision and was subsequently blown out by Leonard Garcia in early November.

Maybe I'm holding a grudge against Pulver -- who was responsible for some of the most atrociously boring fights in UFC history during his 2001-02 title reign -- but I see little suspense in trotting him out for three more futile rounds against Faber. It would be a merciless example of audience and fighter manipulation. The marketable Faber needs to rebound after an upset loss to Mike Thomas Brown, and the WEC wants ratings equal to their first meeting. Enter Lil' Weeble.

At least we're not being insulted with a price tag dangling from that redundancy. The same can't be said for the UFC's "Ultimate 2008" card on Dec. 27, which is complementing two intriguing title fights (Griffin/Evans and Nogueira/Mir) with a third street-corner altercation between savages Quinton Jackson and Wanderlei Silva. Silva has beaten Jackson twice, the second time so brutally that Jackson's camp probably could've gotten away with pressing charges.

Granted, their third meeting adds a little suspense by being dependent on whether "Rampage" can use his wrestling more effectively than he was able to in Pride's stand-up-o-rama ring. It's not as offensive a Xerox as some of the other proposals. But in a 205-pound field where there are literally a dozen top-shelf contenders, do we really need to see it?

(The unsolicited three-peats are a mild UFC epidemic. They paired Nogueira and Heath Herring a third time after Nogueira had taken two; Jeremy Horn met Chael Sonnen for fight tres in the Octagon despite having bested him twice before; and that Ken Shamrock fought Tito Ortiz for one round, much less five rounds spread over three fights, is proof that we don't take care of our seniors.)

Rematches should have clear criteria for being signed: Either the earlier fight(s) had a suspect conclusion -- errant cut, questionable officiating or judging, bad hotel food -- or the division is so void of matchups that it becomes inevitable. Athletes can easily earn a second shot, but a third -- when the first two were definitive defeats -- is pushing it.

A fourth? C'mon.

The extra time on the clock isn't an altogether bad idea. I'd imagine the majority of fans would like to see No. 1-contender matches extended to five rounds, reducing the incidences of controversial judging or closely contested bouts.

Fighters have a finite number of performances in them, a fact that's even more pressing with Couture and Liddell eyeing their rocking chairs with increasing interest. We're attracted to sports because of the unpredictable nature of competition; that energy is lost the moment rounds six through 10 start cropping up months or years later.

Reheating leftovers is a holiday staple. Can we confine it to the kitchen, though, and not the ring?
Your thoughts!
---
You forget that this isn't just some brutal sport where everyones out to kill each other. Its much more like a game of physical chess.-looney liam
I agree with most of that Article. The only repeat match that holds any interest for me is Rampage-Wandi, and I see a very similar if somewhat less brutal finish to the latest outing.
---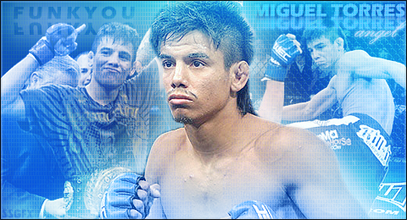 MMAFFL Record 4-1
Super Heavyweight
Join Date: Feb 2008
Posts: 4,079
rampage knows that he is doomed .
Quote:
with a third street-corner altercation between savages Quinton Jackson and Wanderlei Silva. Silva has beaten Jackson twice, the second time so brutally that Jackson's camp probably could've gotten away with pressing charge
awesome quote! haha..
i literally laughed out loud..
---
Shogun is my homeboy.
Only in interested in Rampage/Silva as well. At least this time Wandi is facing a somewhat more improved Jackson so the match may be different. Still going to end the same way though.
---

attention whore
Join Date: Oct 2006
Location: Branson, Missouri
Posts: 14,445
I love their first 2 fights (With the second one being one of the best fights ever), so I'm down for a third fight. Wanderlei will come ready to kill someone, and we may see Rampage die in the Octagon.
Amatuer
Join Date: Nov 2008
Posts: 102
Not to sure for the 3rd time around... Rampage looks like he has improved and has more power (scary)and Wand looked great against Chuck and showed a great chin, (wand has always been suseptable for flash knock downs.)and he looked
devestating against Jardine...
I think CroCop and Hendo left him a little punch drunk; a little mentally slower, his speach is definitly slower and he seems to have slower reaction time in his fights.
Ill probably get flamed for this BUT I think this fight might be closer, dont get me wrong, Wandy is one of my all time Fav (Good old Pride days) and I want him to win...

We will see...
Curitiba Food and Liquor

Join Date: Dec 2006
Location: NY
Posts: 16,176
I'm looking forward to seeing some vintage Wanderizing.
---

Sig Credit to Toxic

Completely agree with the writer on Liddell-Couture IV. There are plenty of men for both guys to fight, besides each other. Again.
Currently Active Users Viewing This Thread: 1

(0 members and 1 guests)
Posting Rules

You may post new threads

You may post replies

You may not post attachments

You may not edit your posts

---

HTML code is Off

---