View Poll Results

: If Wandy wins... will it be by his knees again?

Yes
30
56.60%
No
23
43.40%
Voters: 53. You may not vote on this poll
If Wandy wins, will it be by his knees again? (poll)
---
I think knees will play a big part in this fight, but not too sure if they will be the finishing moves. (If he wins)
I think he'll go for it, but I don't see him winning by it. I think Rampage has a better clinch and will use some dirty boxing.

Even with all of that, I still think he'll lose.
---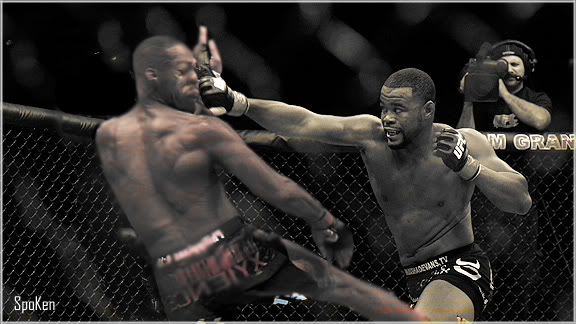 Sweet sig by Life B EZ
I feel like I get paid way to much money, but not enough -Nick Diaz
MMA fighter

Join Date: Oct 2006
Location: West Carrollton, Ohio
Posts: 2,575
Yeah Rampage got eaten alive in the clinch by Wand twice and by Shogun and I have seen no evidence that he can defend the clinch any better now, people just havent attacked that weakness.
Banned
Join Date: Jul 2007
Location: Alberta Canada
Posts: 2,543
I think he will go for knees when the opprotunity presents itself, but I think i will be by ground and pound i think wandy knows that page will be expecting knees and if wandy is smart he's not going to pull that card too soon.
Wand will go into Muay Thai overdrive when Rampage gets rocked badly. But, by then the fight will be already over.
---
Fav. Fighters
Wanderlei
"The Axe Murderer"
Silva
Antonio Rodrigo
"Minotauro"
Nogueira
Ken
"You got kicked. By a kick."
Shamrock
WAR The CroCop!
I could care less = you care

I couldn't care less = you don't care
I want to see Wandy use his clinch while having Rampage up against the cage. Would be very interesting to see how that would go.
---
"When I hear athletes call themselves warriors, it does bother me a little bit. When I think of a warrior, I think of the Marines I've led in combat, those Marines that sacrificed so much...no showers, little food, no contact with their family, all for their love for their brother Marine and for their love for their country. That's a warrior, willing to lay his life on the line. I've had Marines that have laid their lives on the line for the man next to him, and for their family and country. That's a warrior. The guy who goes into some athletic contest who has no war experience, in my eyes, really has no right to call himself that. That's a coveted thing to call someone, and that's what I call my Marines. Those are warriors." - Brian Stann
To be honest I see wandy KOing him with a flurry of punches.
---
If a law is unjust, a man is not only right to disobey it, he is obligated to do so. ~ Thomas Jefferson
Sig by D.P.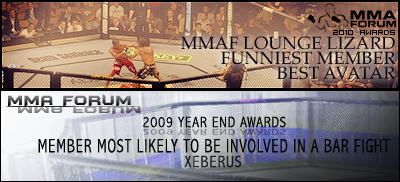 Quote:
To be honest I see wandy KOing him with a flurry of punches.
Yeah, that's what I see. I don't see it ending in the clinch.
---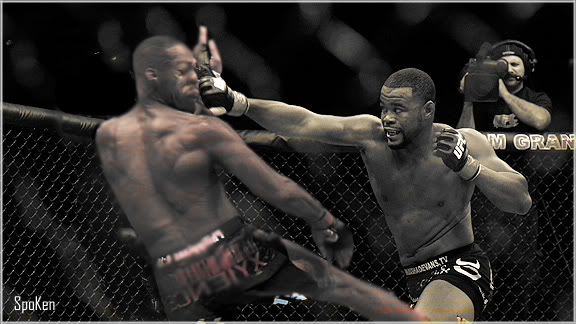 Sweet sig by Life B EZ
I feel like I get paid way to much money, but not enough -Nick Diaz
Curitiba Food and Liquor

Join Date: Dec 2006
Location: NY
Posts: 16,176
muay thai overdrive; awesome

definitely by terrifying knees.
---

Sig Credit to Toxic

I see wandy clipping rampage with a good shot, and as rampage is dazed, wandy just kind of walks though him with a barrage of punches. Rampage then hits the deck, and it's over, wandy scores maybe one or two shots while 'page is on the mat before the ref can get there to save him.

Or, Rampage scores a lucky punch and is able to capitalize on it. I don't really see it going the distance, and this is one of those fights where I wish they could make it and honorary 5 rounder just to make sure somebody get's ktfo'd.
Currently Active Users Viewing This Thread: 1

(0 members and 1 guests)
Posting Rules

You may post new threads

You may post replies

You may not post attachments

You may not edit your posts

---

HTML code is Off

---