View Poll Results

: Matt Hughes: Love or Hate?

Love him
19
28.79%
Hate him
25
37.88%
Dont Really Care
22
33.33%
Voters: 66. You may not vote on this poll
CD's Love-Hate Station: Matt Hughes
---
Ok, so last week i had Sean Sherk and this were the results.

Love him 24 42.11%
Hate him 8 14.04%
Dont Really Care 25 43.86%

Obviously the terms Love and Hate are to be used loosely on this thread, so this week is all about Matt Hughes, his legendary WW Title run, his time as a coach in TUF, Rascism acussations and everything Matt Hughes.

So what's is it going to be for the greatest welterweight of all time? Love...or Hate?


Poll is up 6 days, and i have one on Jorge Gurgel in the Strikeforce section too.

Share the love (and hate) guys!

Personally, i don't care about Hughes, i wasn't around when he was doing great and i haven't been impressed with his performance as of late, wasn't around when he was in TUF too, though he seems like an ass..oh well.
---
love him. greatest champion in UFC history. he seems to find it funny to talk down to other fighters like gsp and alves...but whatever...looks like he's on his way out of mma...he really needs the Serra fight tho....in which he'll whomp Serra...
Curitiba Food and Liquor

Join Date: Dec 2006
Location: NY
Posts: 16,176
Great fighter in the octagon, should stfu while out of the octagon.
---

Sig Credit to Toxic

I don't know if I have any legitimate reasons but when he beat Gracie is when I first started to dislike him. What really did it in for me was when he handed out bibles on TUF. I know there is only one religion in the U.S.
but it just seemed like a very ignorant thing to do. Can't wait to see him leave the UFC, although if Serra is his last match, he probably will win.
---

attention whore
Join Date: Oct 2006
Location: Branson, Missouri
Posts: 14,445
Love him.

He's the greatest WW ever, and the greatest champion the UFC has ever seen. Top 5 fighter, had epic fights and was the working man's champion. He never ducked anybody, he took on all comers, and he beat most of them. Listing Hughes' great wins becomes tiresome, since he has beaten so many great fighters.
---
International Stalker
Join Date: Nov 2006
Location: San Diego
Posts: 5,203
I'm indifferent personally. He's kind of annoying but there's a certain level of respect for his capabilities since he's the second or third best WW ever.
---
Credit to ThaMuffinMan
Yeah my early impression with his awesome wrestlemania overides my later learning that he's an angry short guy conservative type
Megaweight

Join Date: Apr 2006
Location: Everett, MA
Posts: 5,961
I hate him.

Yes he had the greatest run as WW champion. But that doesnt make him the greatest WW of all time. GSP right now would beat the Matt Hughes of 2005 10/10 times. Therefore he isnt the greatest WW of all time. The answer to that question is GSP.
---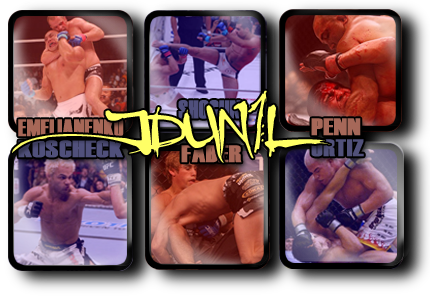 Mancrushes
1.Shogun
2.BJ
3.Fedor
4.Kos
5.GSP
Im in Porno's
Great fighter in his day, however comes across as a "bully" who likes to ridicule others in a typical Jock/nerd manner
---
TEAM GROTTY 2013
Stefan Struve
Donald Cerrone
Glover Texiera
Cub Swanson
Kim Dong - Hyun.
Banned
Join Date: Dec 2006
Location: England
Posts: 1,656
Quote:
Great fighter in the octagon, should stfu while out of the octagon.
Pretty much sums it up.
I went with love him cos even though I'm not the biggest Hughes fan he was the most dominant WW of all time and gave us the greatness that is Hughes - Trigg 2. I've never heard a UFC crowd that pumped up before and Hughes showed a champions spirit to comeback like that. Epic fight and one that I can watch over and over.
Currently Active Users Viewing This Thread: 1

(0 members and 1 guests)
Posting Rules

You may post new threads

You may post replies

You may not post attachments

You may not edit your posts

---

HTML code is Off

---