lol Mir is looking to suprise him on the ground? I'll be sure to send flowers to Mir's funeral.
---
Middleweight
Join Date: Jul 2008
Location: Iowa
Posts: 2,615
I have started liking Nog more and more after watching all of tuf. I think he will make it past mir than run into a huge Road block. Who knows?..Tough call
---
Grinding Gears
Man, Nogueira is soo cooooooool...

I like his interviews and I really think that he will actually fare very well in terms of popularity.
---
Official Leader of the Demian Maia Subway Station!

Dustin Hazelett - I'm McLovin' it

"The second he hits me, I will crush him!" - WAND (WAR)
Good to see that TUF has doen what it was supposed to do an make Nogueira more popular with US fight fans. I can't see that there will be anything that Mir can do to suprise Nog on the ground though.
---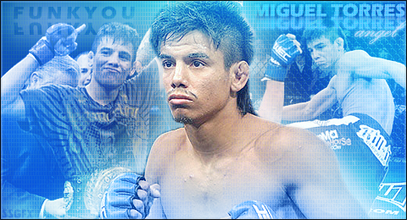 MMAFFL Record 4-1
i also like nog alot.and i do see him geting pass Murrr.

about lesnar....thats a difrrent story.a much bigger one.
---
"Victorious warriors win first and then go to war,
while defeated warriors go to war first and then seek to win."


Sun-Tzu : The Art Of War
Nog is a good guy... and I'm thinking he's going to win, despite the fact that I put a little credit on Mir (what the hell?).

I think fans are counting Mir out a little too much, but Nog is smarter than that, so he shouldn't have much to worry about.
Bantamweight
Join Date: May 2007
Posts: 622
well Mir is learning the rubber guard, im not sure how it will affect Nog but it will be interesting, im sure Mir has a new type of gameplan, im rooting for Nog tho!
Rubberguard is pretty effective against people who don't understand how it works. I don't think Nog will get caught with his hands on the mat or allow Mir to lock the foot in place across his jaw. If it even comes down to Mir working off his back, he will be in serious trouble. I'm so excited to see these guys grapple, and although Nog is my guy, Mir is very dangerous from any position on the ground. I like Nog's gameplan though to keep it standing for the first round and tire Mir out since he's been known to come in out of shape and gas out. I see Nog winning by TKO in the 3rd round.
---
Favorite fighters:
BJ Penn
Nogueira Bros
Anderson Silva
Lyoto Machida
Demian Maia
Andrei Arlovski
Currently Active Users Viewing This Thread: 1

(0 members and 1 guests)
Posting Rules

You may post new threads

You may post replies

You may not post attachments

You may not edit your posts

---

HTML code is Off

---