looky...he signed my book when i meet him
haha anyways...his book was good to me...but he is a dick so of course thats how he comes off...just his personality...read the whole book and ull understand that its just the way he is
Quote:
Read the book.............. Its been out about a year.... nobody cares if you have not read it.... Read it for yourself then give your comments!!


Thankyou very much.
Huh?
That was a funny review, and I knew matt hughes was kind of white trashy, but I had no idea just how white trashy; as well as being just plain mean.
That stuff with big Tim was horrible and once again I found myself feeling bad for poor old big timmy. The baby pig stuff was just f**ked.
Wow, you know what I always thought it was editing that made Hughes seem like an ass but when its your own book and your in charge of the editing and you still come off like and ass, well I think your an ass.
---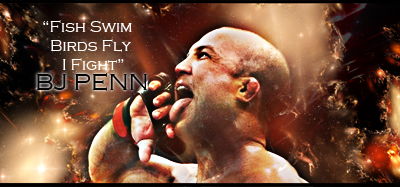 "If you get hit and it hurts hit him back you not knocked out yet."-Joe Doerksen
The Toxic Terrors (FFL)
Demetrious Johnson*Eduardo Dantas*Emanuel Newton*Will Brooks*Michael Page
both matt and jens were mean to him...jens was prb the meanest though...they said big tim cried all the time over the stupidest things
Man i thought you were joking when you wrote that synopsis Hellboy. Who the hell would write that shit about themselves? I have always known he was a dick but gave him his respect for what he has done in mma. But now, **** it.
Wow, if that's the content of his book, it makes me wonder what might have been edited out.
well i wouldnt judge him by his personal life...judge him by his performances...im sure if we judge fighters on personality than there would be tons we didnt like
Curitiba Food and Liquor

Join Date: Dec 2006
Location: NY
Posts: 16,176
I think my eyes are bleeding.
---

Sig Credit to Toxic

Quote:
I think my eyes are bleeding.
Part of my brain just asploded.
Currently Active Users Viewing This Thread: 1

(0 members and 1 guests)
Posting Rules

You may post new threads

You may post replies

You may not post attachments

You may not edit your posts

---

HTML code is Off

---