Quote:
Thought I would never see this guy fight again but this event is in Canada and might be the only reason they decided to bring him back.
There have been rumors of him coming back for a while now.
I am happy to see him come back hopefully he doesn't screw it up.
---
[
I agree with others in that they only are having him back since its a Canadian event. Loiseau can be a great fighter but I have just never been a fan of his. I dont like Herman though so I will be cheering for him in this one.
---

Gonzaga vs dos Santos - UFC on VS
Vera vs Jones - UFC on VS
Bibs vs Hansen - Dream 13
GSP vs Hardy - UFC 112
Gomi vs Florian - UFN 21
Nelson vs Struve - UFN 21
Banned
Join Date: Jul 2007
Location: Backseat of the PlazzVan
Posts: 6,472
Why the hell not, just make sure Franklin isn't fighting on the card though or even there and David should be ok.
Lightweight

Join Date: Mar 2008
Posts: 1,655
Big Red to win via submission.
Great news, I've always liked the Crow.
I was under the impession that he kinda lost the will to fight for a while so let's hope he has his game on in full force again
The Crow is back!!! about time. Now i wanna see Bisping vs David.
Megaweight

Join Date: Apr 2006
Location: Everett, MA
Posts: 5,961
If The Crow didnt suck, this would be cool. But ever since the Franklin fight, he has sucked pretty badly.

Herman is actually a pretty solid grappler. His fight with Maia shows that he has skills. He will end The Crow's comin back party with an easy submission.
---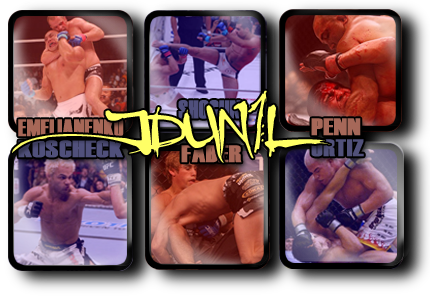 Mancrushes
1.Shogun
2.BJ
3.Fedor
4.Kos
5.GSP
Im in Porno's
at least the middleweight division has another player to content with..
any decent competition is good competition..
---
Shogun is my homeboy.
LEGEN...wait for it...DARY

Join Date: Jul 2006
Location: Georgia
Posts: 5,066
Geaux Crow...I have never been a fan of Herman and needed to use the frenchie version of the word go today.
---
I wish The Crow could fight in his awesome suits. As IF he'd lose.
Currently Active Users Viewing This Thread: 1

(0 members and 1 guests)
Posting Rules

You may post new threads

You may post replies

You may not post attachments

You may not edit your posts

---

HTML code is Off

---