David 'The Crow' Loiseau returns at UFC 97 to face Ed Herman
---
Quote:
Former UFC middleweight contender David Loiseau will return to the Octagon on April 18 when he faces The Ultimate Fighter (TUF) 3 finalist Ed Herman at UFC 97 from The Bell Centre in Montreal, Quebec, Canada according to Cageplay.com.

"Short Fuse" is hoping to not only spoil Loiseau's homecoming, but to also snap a two-fight losing streak inside the cage. Herman came up on the losing end of a split-decision loss to Alan Belcher back in September and was choked out by Brazilian Jiu-Jitsu phenom Demian Maia at last year's UFC 83.

Loiseau recently defeated Solomon Hutcherson via fifth round technical knockout to earn the Xtreme MMA (XMMA) middleweight title at the Claude Robillard Sports Complex in Montreal, Canada.

It was a big (and gutsy) win for "The Crow" — his third straight since a controversial split-decision loss Jason Day earlier this year — because it got him once step closer to a UFC return.

The Canadian was at one time a top 185-pound title contender. In fact, he challenged then-champion Rich Franklin for his belt at UFC 58: "USA vs. Canada" in 2006, losing to "Ace" in a lopsided unanimous decision.

Loiseau had won four of five bouts inside the Octagon, including stoppages of Evan Tanner, Charles McCarthy and Mark Weir, to earn the opportunity.

After the loss to Franklin, however, Loiseau dropped three of his next four and fell of the radar. He was cut from the promotion rather abruptly after a unanimous decision loss to Mike Swick at UFC 63: "Hughes vs. Penn" in September 2006.

Loiseau — who trains with welterweight champion Georges St. Pierre and Patrick Cote, among others — has been working hard ever since in smaller shows to be invited back.

It looks like his efforts have finally paid off, which is good news for him, the fans and the middleweight division.
http://mmamania.com/2009/01/05/david...ace-ed-herman/
This is great news if The Crow can come back in old form!!!
---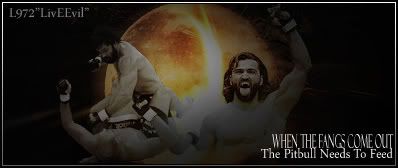 I'm the Decider
Join Date: May 2007
Posts: 3,239
I'm glad he worked his way back to the UFC. His MT skills are a notch above the other middleweights except for Silva of course.
---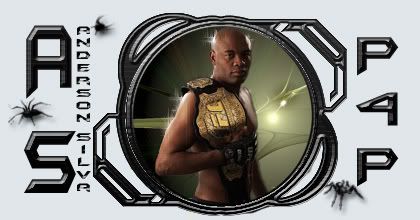 Pound4Pound, The Best There Is
I'll be glad to see the crow back but hopefully h will be better than when he left as he was looking pretty awful.
---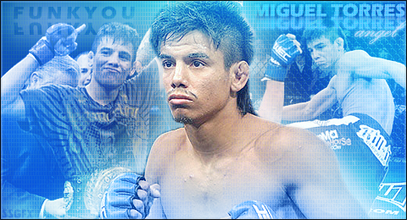 MMAFFL Record 4-1
And Nevada plastic surgeons rejoice at the return of the man with razor blades for elbows...
I'm not sure how well I think he'll do against the top ten of the UFC MW division but if they keep lining him up with feeders like Herman he's gonna thrive.
Banned
Join Date: Apr 2007
Location: Montclair, NJ
Posts: 11,605
Wow this is weird I'm not sure how to feel about this. The Crow was fun to watch when he was good but he also sucks a lot of the time.

Herman is a good solid fighter so this will be a tough test.
Wow, DL back in the UFC?!? He was always entertaining and his elbows were downright viscious, he will be in for a hell of a night with a game Ed Herman though.

I still have vivid nightmares from the beating he took from Rich Franklin...
If Herman loses he will likely be dropped as well.
Rich left 185, so they think it's safe for him to return.

That was perhaps the most brutal 5 round beating ive ever seen.
---
Demian Maia may be the Fred Astaire of jiu-jitsu, but it's too bad Silva is the Gene Kelly of kicking everyone's ass.
Quote:
Thought I would never see this guy fight again but this event is in Canada and might be the only reason they decided to bring him back.
He is still a fairly descent fighter, won his last 3 and if I remember rightly his only losses in the UFC were to Franklin and Swick
, Id say he is still fairly deserving of this opportunity.
Currently Active Users Viewing This Thread: 1

(0 members and 1 guests)
Posting Rules

You may post new threads

You may post replies

You may not post attachments

You may not edit your posts

---

HTML code is Off

---