Josh Koscheck Could Face Newcomer Paulo Thiago At UFC 95
---
Quote:
In an attempt to add a little name noterity to UFC 95 in February, the UFC is working on a potential welterweight match up between Josh Koscheck and undefeated Brazilian newcomer Paulo Thiago. MMAMania.com has the scoop:

As MMAmania.com first reported over the weekend, top welterweight contender Josh Koscheck is expected to return to action at UFC 95 card, which is slated for The O2 Arena in London, England, on February 21.

We can now confirm that he is expected to welcome undefeated Brazilian up-and-comer, Paulo Thiago (7-0), to the Octagon for the first time ever. Itís important to note that bout agreements have been distributed but are still unsigned.
http://www.mmanews.com/ufc/Josh-Kosc...At-UFC-95.html
Not sure who this guy is but this is going to be a tough fight fight for your UFC debut.
Megaweight

Join Date: Apr 2006
Location: Everett, MA
Posts: 5,961
Another KO bonus for Koscheck baby!
---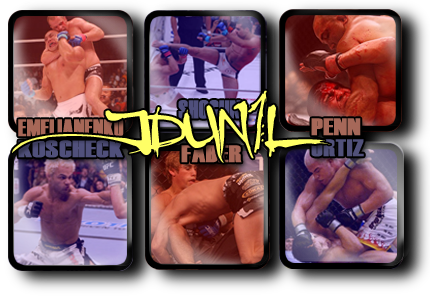 Mancrushes
1.Shogun
2.BJ
3.Fedor
4.Kos
5.GSP
Im in Porno's
tough break for Paulo Thiago.

I'll have to check him out tho, so far all I know about him is that he's brazilian and undefeated, so he's at 100% approval thus far.
Never heard of him, but I dont like his chances.
I'd rather see KOS fight Marcus Davis or Mike Swick, Koscheck standup has been looking sleek, I'd like to see how he adapts facing theses guys.

And for the newcomer, I'd rather let him fight someone like Chris Lytle or Jonathan Goulet (haha)
Banned
Join Date: Apr 2007
Location: Montclair, NJ
Posts: 11,605
This could be tough Thiago is boys with Rani Yahya so if unlike Rani he trains his hands he could be legit.

On the ground this would be tough for Paulo.

Double post ****

Might as well make it worth it here's a highlight of Paulo


---
Last edited by Shamrock-Ortiz; 01-05-2009 at

05:20 PM

.
He has more highlights than Guy Mezger already. What does this do for Koscheck besides a paycheck? Dude has a lot to lose, the depth at AKA is hurting him
Quote:
Double post ****

Might as well make it worth it here's a highlight of Paulo


he looks small.
Tough to tell, but from this vid, I'd say that Koscheck has a better conditioning than him. Nothing overly impressive in the highlights he seems to be a ground fighter more than anything else.
Megaweight

Join Date: Apr 2006
Location: Everett, MA
Posts: 5,961
What are his judo credentials?? He had some pretty sick throws in that highlight. I dont seee him doing that to Koscheck but still.

He looks like a legit prospect but why throw him to one of the best fighters in the world at 170?? Especially soemone with good striking and great wrestling. It just seems like they are throwing him to the wolves.

This could be a case of the UFC not wanting to give Kos a top fighter, cuz they dont want to give him a title shot.
---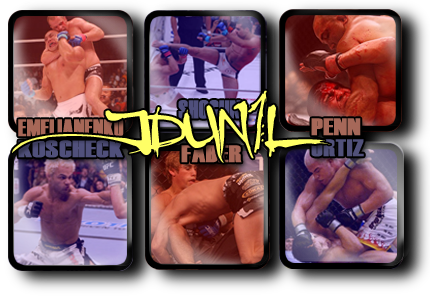 Mancrushes
1.Shogun
2.BJ
3.Fedor
4.Kos
5.GSP
Im in Porno's
Currently Active Users Viewing This Thread: 1

(0 members and 1 guests)
Posting Rules

You may post new threads

You may post replies

You may not post attachments

You may not edit your posts

---

HTML code is Off

---