Jason MacDonald: What Lies Ahead
---
Quote:
What lies ahead
]I've spent a lot of time thinking about my 2008 over the past few weeks, since my loss to Wilson Gouveia.
At first I was thinking, well I won one fight, lost one fight, won another, then lost another. So from that perspective, I could think of the year as a wash in terms of making no movement in the middleweight division.
But the reality is this: I'm fighting in the UFC, I'm living the dream. I'm doing what I love to do and how many people get to say that? So from that perspective, this year has been a big success.
I'm putting on exciting fights, and fights that people want to see. And I constantly get lots of support and encouragement from fans and those of you who read my blog. So how can I complain?
There were lots of positives to 2008. I lost to Demian Maia, but people say it was one of the best grappling fights in the history of the UFC. My win over Jason Lambert was positive, my win over Joe Doerksen was positive. I would have loved to finish the year with a win over Gouveia. But I got caught. It happens. We saw it happen to Forrest Griffin last week.
I could be picky. I could say my 2-2 record in 2008 didn't help my career. But I'm an optimist. I look at where I was at this time last year and I think I'm a much better fighter.
I also got to travel a fair amount and meet a lot of new people. I got to write this blog. I opened my gym almost a year to the day, and it's doing very well. I held my first fight card and it sold out. So, overall it was a positive year.
So, looking to 2009, I need to try to find a way to beat these top-5 guys that I've come up short against. We saw that people have been let go in the past year, so my focus is to continue to get better and continue to improve my career in the UFC. I've got a long ladder to climb to get to the top of the division. But there are a tonne of exciting fights for me in this division.
As for my own promotion, my next card is March 13. Friday the 13th!
Speaking of frightening, my poor record of picking main event winners continued in the UFC's year-end event as I went 0-3 in the big three.
Once again I wrote Rashad Evans off. I did so against Chuck Liddell and he knocked him out. I did it again against Forrest Griffin and he knocked him out.
I guess there's a reason why he's 13-0 and fights the best guys. Good for him. That reiterates what I've said about MMA being so exciting because every day you can have a new champion.
I will say that Forrest was doing exactly what I thought he would, which was outwork Rashad. But he got caught and was unable to recover. In his post-fight interview he said he didn't remember anything after he got dropped. I can certainly relate to that.
Now there are some interesting matchups at light-heavyweight. Rashad-Rampage. And Lyoto Machida's kicking around. He's pretty boring, but if he continues to win he's deserving of a title shot.
I thought Wanderlei Silva had Rampage's number. But I think Wanderlei isn't the same fighter since fighting in Pride. Over there he was very aggressive, went for the kill and was always moving forward. Since he's come to the UFC, we've really only seen that from him in the Jardine fight, and the result was good for him. Last Saturday he looked scared to throw punches, hesitant to engage. And he got caught with a great combo from Rampage.
I'd like to see one more fight from Rampage and we'll see if he is really back to form. That will also help to see if Wolfslair has been the change he has needed.
And then Mir-Nogueira. As you know, I'm not a huge Mir fan. But I have to give credit where credit is due. He looked fantastic against Nogueira. But again he didn't appear humble in winning. I don't he disrespected Nogueira after the fight, but he was still cocky and arrogant in the way he acted and carried himself. So I still don't like him. But he fought brilliantly.
It's interesting because I don't think Brock Lesnar can beat Mir. But I don't think Mir would have beaten Randy Couture if they had fought. So it's weird because Lesnar beat Randy. It's just how matchups have everything to do with who wins fights.
Last comment: I had a friend who was at UFC 92 and said that the Yushin Okami-Dean Lister fight was one of the most boring fights he'd ever seen. People started booing in the middle of the first round and didn't stop for the entire fight! And that's unusual for Vegas -- it's not a big booing city.
I don't know what the UFC is going to do with Okami. He obviously desreves a title shot. But it's going to be painful to watch.
Happy New Year to everyone and hope 2009 is good one for you!
Jason 'The Athlete' MacDonald is a Canadian mixed martial artist who fights in the UFC's middleweight division. He lives in Red Deer, Alta., with his wife Kelly and four children, boys Tristin and Keel, and girls Jett and True. He blogs regularly for Sportsnet.ca.
Source:
http://www.sportsnet.ca/mma/blogs/20..._fight_record/
You've gotta love J-mac, really good fighter and a class act.
---
Favorite fighters:
BJ Penn
Nogueira Bros
Anderson Silva
Lyoto Machida
Demian Maia
Andrei Arlovski
Where does he got off calling someone cocky. He's one of the cockiest acting fighters out there. I've never been able to stand this guy. But I like him being around, he gives me another excuse to yell at the screen.
Awesome how he just tells it like it is. It's so good to see a fighter be straight up about how he feels. Great blog and great find.
Sweet he has another card in March, I could have had a seat in the VIP tables (cageside, meal and drinks included) for his last one but I had to work, hopefully I'll be around this time.
---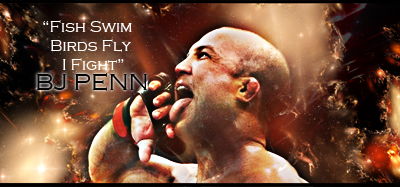 "If you get hit and it hurts hit him back you not knocked out yet."-Joe Doerksen
The Toxic Terrors (FFL)
Demetrious Johnson*Eduardo Dantas*Emanuel Newton*Will Brooks*Michael Page
Lightweight

Join Date: Mar 2008
Posts: 1,655
Quote:
Where does he got off calling someone cocky. He's one of the cockiest acting fighters out there. I've never been able to stand this guy.
He is.
His "I'd just like to thank all my fans. I have a lot of fans, Kenny" little speech after 83 was horrendous.
Yeah JM comes across as pretty cocky to me as well, so I don't think he has much of a leg to stand on.
I dont know how he seems cocky, I actually think he is a smart guy, I think he knows he'll never be champion of a major organization but is using the fame fighting for the UFC is providing him in order to set up his own gym, start promoting his own sows and using it to get him a gig writing for sportsnet cant argue he isnt a guy thats gonna make it without having to try and cling to his past like so many former UFC fighters who are fighting for nickels and they are only getting nickels instead of pennies because they are "former UFC fighters".
---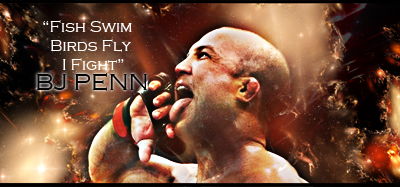 "If you get hit and it hurts hit him back you not knocked out yet."-Joe Doerksen
The Toxic Terrors (FFL)
Demetrious Johnson*Eduardo Dantas*Emanuel Newton*Will Brooks*Michael Page
Nobody is saying he isn't smart. Sometimes he has a gangsta persona that he pulls out once in awhile and it's a tad annoying.
He could be a real humble dude normally who knows, we all go on what we see.
attention whore
Join Date: Oct 2006
Location: Branson, Missouri
Posts: 14,445
Jason MacDonald: What Lies Ahead: More mediocrity.
---
Currently Active Users Viewing This Thread: 1

(0 members and 1 guests)
Posting Rules

You may post new threads

You may post replies

You may not post attachments

You may not edit your posts

---

HTML code is Off

---