UFC ready to grapple the Big Apple
---
Quote:


NEW YORK -- If the UFC compiled a list of New Year's resolutions, at the top of that list would be getting the 2009 New York Legislative session to legalize mixed martial arts in the state.



A session on the matter begins in Albany on Jan. 7 with Governor David Paterson making the opening speech. Those in the mixed martial arts industry are hoping it will be only a matter of months before the governor signs Bill No.S02858, legalizing the sport in the Empire State and putting it under the regulatory of the New York State Athletic Commission.



Ever the optimist, UFC President Dana White is already sketching plans for a show in Madison Square Garden in the fall. "I'm very confident we're going to be in New York in 2009," White said. "It's going to be fun when we roll into New York."



Of course, White was confident last year when the UFC began its initiative to get MMA legalized in New York. The UFC thought it had worked enough rooms, shaken enough hands and contributed enough money to various campaigns to get a similar bill passed in 2008. But the bill was defeated by the Assembly Committee on Tourism, Arts and Sports Development because of the concerns over the brutality of the sport.



Undaunted, the UFC has spent several months "educating" those in decision-making positions about the sport and the economic benefit it could bring to the cash-strapped state.



In November, the UFC held a round-table discussion in Manhattan. In attendance were members of the Tourism, Arts and Development committee, as well as representatives from the New York State Athletic Commission and Madison Square Garden. The UFC also commissioned an independent economic impact study that showed a UFC event would generate $11.5 million for the city.

"Our events have brought millions of dollars in tax and tourist revenue to nearly every city we have held an event," White said. "We are constantly breaking arena records for concession sales, merchandise and ticket sales. We're thrilled about the prospect of bringing our sport to New York and hope that legislators will recognize the tremendous economic opportunity it represents."



The tea leaves suggest the climate is right for passage of the bill. MMA became more mainstream in 2008 with CBS broadcasting two EliteXC cards on prime-time television and the UFC attracting unprecedented media attention while compiling record pay-per-view numbers. From London to Las Vegas, the UFC has enjoyed a consistent streak of sellout or near-sellout crowds in a troubled economy.



Meanwhile, Gov. Paterson is cutting programs and paychecks to address a $15 billion deficit in the state budget, and New York mayor Michael Bloomberg ordered $1.4 billion in budget cuts last month. Ignoring the income MMA and the UFC could bring to the state and city would seem fiscally irresponsible.



"At a time when the New York economy is in crisis, it would be a mistake for the state to miss out on the considerable revenue that our events would generate," said Marc Ratner, a UFC vice president for Government and Regulatory Affairs. "We are eager to bring both the excitement of our new sport as well as its major tax and tourist revenue to New York State."



Gov. Paterson appointed Melvina Lathan as the chairman of the New York State Athletic Commission last July, replacing Ron Scott Stevens. Lathan, a professional boxing judge for 18 years, is a proponent of MMA and supports it legalization in New York, but she would like to see her staff increased to handle the additional responsibility of regulating the sport.



"I'd like to encourage more conversation about MMA," she said. "Unless it's regulated there's no way to insure the health, safety and protocol issues are all in place. I love boxing, but there's room for both."



The UFC adopted the Unified Rules of Mixed Martial Arts in 2001 and since the modern era of MMA began in 1993 there have been two deaths related to MMA competition. Douglas Dedge died in 1998 from injuries sustained in an unregulated card in the Ukraine, and in 2007, Sam Vasquez died from injuries suffered in an Oct. 20 fight in Houston. Neither were UFC events.



"It's an uneducated view that somehow thinks the sport is dangerous or barbaric," said Randy Couture, who has been in the UFC since 1997. "If you look at our track record, it speaks for itself. We've had no deaths in the UFC. I've seen a couple of broken bones over the course of a 12-year career, one of which was my arm. Those are things that heal. You see minor cuts and all the things you're used to seeing in combative sports. You see an occasional knockout. The submission holds are very controlled. They're very technical and tactical. They're not that invasive. Guys tap out, get up and live to fight again another day."



Later he added, "People just need to get past the initial shock of seeing ground fighting and take a real look at the tactics, the discipline and the sacrifice of these fighters."



The bill will need to go through the state house and Senate before being signed by Gov. Patterson. In addition to holding an event in Madison Square Garden, the UFC has plans for shows in Albany and Buffalo.



"We'll do the city and then Buffalo," White said.
http://sports.espn.go.com/extra/mma/...ory?id=3810922
---

Kovalev - Golovkin
YESSS!!!! Stop raising the damn subway prices, and just hold UFC events, problem solved Patterson. UFC in MSG = me in tears.
---

Quote:
YESSS!!!! Stop raising the damn subway prices, and just hold UFC events, problem solved Patterson. UFC in MSG = me in tears.
Lmao, agreed. I was spending at least $10 a day taking the subway when I was in New York last 2 weeks ago.
---
"Right kick; hospital, left kick; cemetery" - Mirko "Cro Cop" Filipovic
im just hoping they dont change any rules just to satify them.

AND also i think... and this is just my personal opinion...that much of the trouble is there b/c of the boxing lobbyists and interests. I think they are trying equally hard to hinder the UFC as the UFC is trying to get in.
---

Kovalev - Golovkin
Quote:

AND also i think... and this is just my personal opinion...that much of the trouble is there b/c of the boxing lobbyists and interests. I think they are trying equally hard to hinder the UFC as the UFC is trying to get in.
You are correct sir.
Here is a small decription of a bill passed by the Assembly Committee on Tourism, Arts & Sports Development
A.537, Morelle – This bill would add two members to the NYSAC who shall have a longstanding commitment to boxing, bringing the membership to five. Passed the Assembly
http://assembly.state.ny.us/comm/Tourism/20031126/
Of course the NYSAC has final say on sanctioning for mma. It's an uphill battle, and Dana may have to spread some more green around and grease a few more palms before this happens, but money talks.
An MMA event at MSG would be sick. I would definetly be first in line to buy tickets.
I'm the Decider
Join Date: May 2007
Posts: 3,239
If Ontario can't get it, Buffalo is the closest thing to home. I'll drive there to see UFC event.
---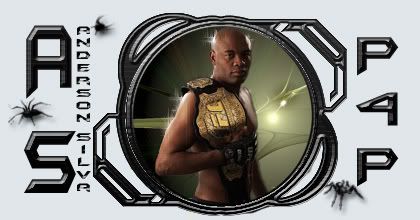 Pound4Pound, The Best There Is
Great to hear. MSG is the premier venue in the US, and it is exactly where a UFC event belongs.
I'm from Rochester NY and this bill being passed would make me a very very very happy man. I'd cut my kidney out with a rusty butterknife and sell it on the black market to go to a UFC event at MSG.
Currently Active Users Viewing This Thread: 1

(0 members and 1 guests)
Posting Rules

You may post new threads

You may post replies

You may not post attachments

You may not edit your posts

---

HTML code is Off

---