View Poll Results

: GSP: Love or hate?

Love him
51
73.91%
Hate him
3
4.35%
Dont Really Care
15
21.74%
Voters: 69. You may not vote on this poll
Love but I love BJ to, Im still drooling in anticipation of there fight, Im considering booking it off work and telling them I have family coming down so they cant try and call me in..
---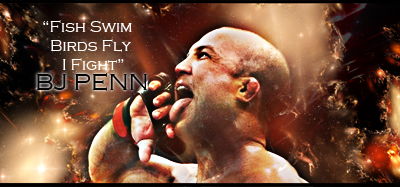 "If you get hit and it hurts hit him back you not knocked out yet."-Joe Doerksen
The Toxic Terrors (FFL)
Demetrious Johnson*Eduardo Dantas*Emanuel Newton*Will Brooks*Michael Page
I hate the guy with a passion...everything about him.
---
"I don't dink anyone en dis division can endure my riddum."
How can't you love GSP?

He's an unbelievable fighter who seems to be way above anyone else in his division + he's super classy, gives a good image of the sport. He is a bless to MMA IMO.

*switches browsers to vote twice*
Banned
Join Date: Dec 2006
Location: England
Posts: 1,656
I went with don't really care because although I love watching him fight I don't really care whether he wins or loses.
How could you not love GSP..
---
.:H.O.F. Inductee:.
.:GFX-H.O.F. Inductee:.
I don't care for him either way. Yes he has put on some impressive performances but I oly want him to beat BJ so as to free up the LW titke for defences. If BJ were to resign that title I would want BJ to win.
---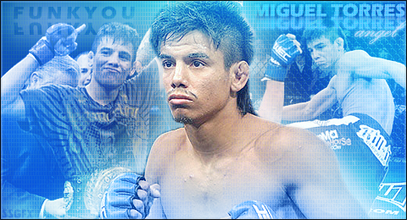 MMAFFL Record 4-1
Although I'm a huge BJ fan, I got lots of love for GSP. The guy handles himself with class, and always puts on a great show.
---
Favorite fighters:
BJ Penn
Nogueira Bros
Anderson Silva
Lyoto Machida
Demian Maia
Andrei Arlovski
I am not as much of a fan of GSP as I used to be... I feel like all the hype has surpassed his skills... Hes a great fighter and a good guy but hes not the second coming.
Banned
Join Date: Nov 2007
Location: North Bergen, NJ
Posts: 645
I went with don't really care... He is a great fighter and i respect him but i find myself usually cheering against him. I wanted Serra to beat him again, and I want BJ to beat him as well. The only time i cheer'd for him was against Matt Hueghes becahse i can't stand him. Against Fitch i didn't care who won.
Currently Active Users Viewing This Thread: 1

(0 members and 1 guests)
Posting Rules

You may post new threads

You may post replies

You may not post attachments

You may not edit your posts

---

HTML code is Off

---