Chuck needs a new camp and game plans if he ever wishes to be a force in the UFC again.
Lightweight

Join Date: Mar 2008
Posts: 1,655
Quote:
Unless he uses his much talked about but rarely seen wreslting skills
Flyweight
Join Date: Nov 2008
Posts: 225
IMO chuck has faced guys that hit harder than Anderson. A young vitor belfort, rampage, couture, wandy. But anderson quickness might be trouple for chuck's hands down style
For the "mega-fight" appeal I know why Dana is so pumped to make the Silva-Liddell fight happen. Even though I do give Chuck a decent chance in the match-up a loss especially if it was another devastating KO would almost cement Chuck's retirement. Then again if Chuck pulls off the win- I could honestly see Dana putting Chuck right back in the mix for the LHW title(fair or unfair) to give Liddell one more chance at his belt before it's all over.
Cro Cop back- even as a huge CC fan I just hope he could return with the same fire and confidence he once had which I'm not sure of. I'd really like to see CC-Brock or if it's the one fight and then retire I'd be down to see CC-Kongo rematch and have CC walk out knee Kongo in the balls 4 times in a row get DQed but get revenge.
---
MMA Fanatic
Join Date: Nov 2006
Posts: 44
Quote:
I like chuck but that fight is only a Pay day that he cannot win. Anderson will hit him harder than he has ever been hit and KO him..
I doubt he'll get hit harder than he did against Rashard, maybe equally as hard but not harder, that was one of the most power packed shots I think ive ever seen! Did you see chucks neck pop out!
Curitiba Food and Liquor

Join Date: Dec 2006
Location: NY
Posts: 16,176
Please Cro Cop, train like a beast again and come back as your old self. Then fight Kongo and knee him in the balls for payback as Walker suggested. That would be a devastating hit with Cro Cop's legendary legs.
---

Sig Credit to Toxic

Quote:
I'd be down to see CC-Kongo rematch and have CC walk out knee Kongo in the balls 4 times in a row get DQed but get revenge.
man i would love to see that lol
---
sig credit to Michael Carson
UK Fighters FTW
I'm the Decider
Join Date: May 2007
Posts: 3,239
I'd really like to see Crocop vs. Lesnar or a rematch with Gonzaga.
---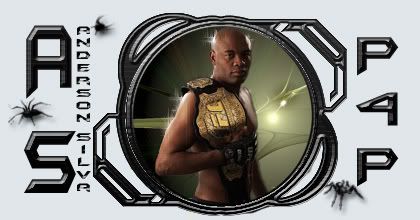 Pound4Pound, The Best There Is
MMA Fanatic
Join Date: Aug 2007
Posts: 1
i dont think Liddel deserves a title shot after his recent fights, even if he win his upcoming fight.
Cro Cop.. i hope he will return to his prime, but i dont think it will happen im afraid....realy miss the good ol Cro
You guys are all wrong. I said it once and I'll say it again. Chuck Liddell can beat Anderson Silva. I predict Chuck catches him in the second and knocks him the f$ck out!
Currently Active Users Viewing This Thread: 1

(0 members and 1 guests)
Posting Rules

You may post new threads

You may post replies

You may not post attachments

You may not edit your posts

---

HTML code is Off

---