I really hope CroCop comes back and surprises all the doubters, we need a guy like CroCop in the UFC anyway.

As for Liddell vs. Silva....no.
---

yes cro cop is back more of seeing him getting destroyed lol
---
Always supporting
Heavyweight:Andrei Arlovski
Lightheavyweight:Rampage/machida/Jon Jones
Middleweight:Chris Leben/Alan Belcher/Anderson Silva
Welterweight: Dan Hardy/ Nick diaz
Lightweight:Ross Pearson/ K.J Noons
Bantamweight:Vaughn Lee
Super Heavyweight
Join Date: Feb 2008
Posts: 4,079
cro cop vs anderson at 205
Light Heavyweight
Join Date: Nov 2008
Location: NC
Posts: 3,059
Quote:
I like chuck but that fight is only a Pay day that he cannot win. Anderson will hit him harder than he has ever been hit and KO him..
Wrong. Anderson isn't a power puncher, hes a technical and accurate puncher. Technique > power. Chuck has been drilled by Evans and Rampage, both of those guys hit way harder than Anderson, especially Rampage. Wandy also hits really hard and Chuck handled those pretty well.
---
Attero Dominatus.
Megaweight

Join Date: Apr 2006
Location: Everett, MA
Posts: 5,961
Am I the only one who really wants to see this fight??
---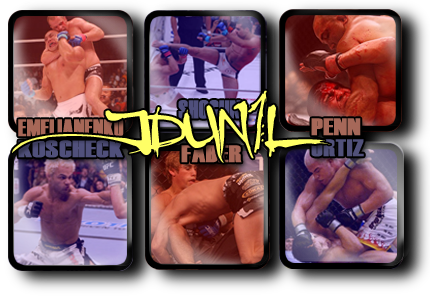 Mancrushes
1.Shogun
2.BJ
3.Fedor
4.Kos
5.GSP
Im in Porno's
Light Heavyweight
Join Date: Nov 2008
Location: NC
Posts: 3,059
Quote:
IMO chuck has faced guys that hit harder than Anderson. A young vitor belfort, rampage, couture, wandy. But anderson quickness might be trouple for chuck's hands down style
Agreed. The quick line drive punches that Anderson can deliver would damage Chuck. I think Anderson has the best style to beat a healthy and motivated Chuck that doesn't make mistakes.
---
Attero Dominatus.
Quote:
You guys are all wrong. I said it once and I'll say it again. Chuck Liddell can beat Anderson Silva. I predict Chuck catches him in the second and knocks him the f$ck out!
This is cute. Anyway, Cro Cop back in the UFC would be wonderful...if it's the old CC, the new one I'm not so fond of.
---

Lightweight

Join Date: Mar 2008
Posts: 1,655
Wouldn't Silva be the one that would want to take the fight to the ground ?
this could go either way..

one one hand Chuck could be on the back foot swinging, and Anderson on the front foot leading to him getting caught.

OR

Anderson could just wait and knock him out..

as for cro cop:

So keen.. thats a pay per view i would definitely pay for. Win or lose, i will always be a cro cop fan..
---
Shogun is my homeboy.
Lightweight

Join Date: Mar 2008
Posts: 1,655
CroCrop - Wand 3
Currently Active Users Viewing This Thread: 1

(0 members and 1 guests)
Posting Rules

You may post new threads

You may post replies

You may not post attachments

You may not edit your posts

---

HTML code is Off

---