Alexander vs Gusmao at UFC 98
---
Quote:
Originally Posted by mmajunkie
UFC light heavyweight Houston Alexander (8-4 MMA, 2-3 UFC) will look to end a three-fight losing streak when he meets Andre Gusmao (5-1 MMA, 0-1 UFC) at UFC 98.
A source close to Alexander told MMAjunkie.com (
www.mmajunkie.com
) that both fighters have agreed to the fight and that bout agreements are close to finalized.
UFC 98 takes place May 23 at the MGM Grand Garden Arena in Las Vegas and is expected to feature a title-unification bout between UFC heavyweight champion Brock Lesnar and interim title-holder Frank Mir.
After bursting on the UFC scene with swift and brutal knockouts of Keith Jardine and Alessio Sakara, Alexander has since suffered first-round losses to Thiago Silva (TKO), James Irvin (KO) and Eric Schafer (submission). Prior to the losing skid, Alexander went 8-0 (with one no-contest) in a nine-fight span.
In what's surely a must-win fight for the Nebraska-based fighter, Alexander will now meet Gusmao, a former IFL competitor who debuted with the UFC at UFC 87. There, he suffered a unanimous-decision loss to Jon Jones, snapping a five-fight win streak he pieced together during the first three years of his career.
Gusmao was then expected to fight Antonio Mendes earlier this month at UFC 93, but he was forced off the card with an injury and replaced by Eric Schafer
Source:
http://mmajunkie.com/news/13842/hous...dre-gusmao.mma
Adios Alexander
---
[
Yup- it's going to be four in a row next.
---
Damn, I guess they really want to squash Alexander for good?
Bantamweight
Join Date: Nov 2007
Posts: 626
give this man a hearing aid please
attention whore
Join Date: Oct 2006
Location: Branson, Missouri
Posts: 14,445
Give this man a helmet, please.

Dude is as chinny as Leno.

But, that won't matter, he's getting taken down and subbed in the first.
---
This looks to be a loser leaves town fight for both guy's.
---
"Nothing like a strangulation to get the circulation going."
Quote:
Originally Posted by
Charles Lee Ray
View Post
This looks to be a loser leaves town fight for both guy's.
Eh, I don't think that's true because Gusmao because has only fought once. If Houston loses there's really no reason to keep him around at all, he's at the very bottom of the ladder now, so if he blows it, he won't cut it in the UFC.
Looks like Houston needs an impressive win to stay in the UFC..
Im really hoping Alexander can pull it out, the guy seems to train really hard and he genuinly seems like a good guy, that said I think its his farwell fight.
---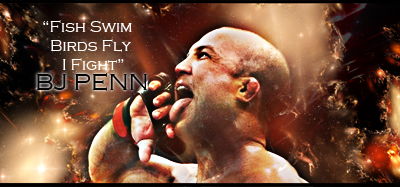 "If you get hit and it hurts hit him back you not knocked out yet."-Joe Doerksen
The Toxic Terrors (FFL)
Demetrious Johnson*Eduardo Dantas*Emanuel Newton*Will Brooks*Michael Page
attention whore
Join Date: Oct 2006
Location: Branson, Missouri
Posts: 14,445
Quote:
I'm surprised there even giving Houston another chance.
Why? He's cheap and provides excitement. It's not that surprising.
---
Currently Active Users Viewing This Thread: 1

(0 members and 1 guests)
Posting Rules

You may post new threads

You may post replies

You may not post attachments

You may not edit your posts

---

HTML code is Off

---