Quarry vs MacDonald at UFC 97
---
Quote:
Originally Posted by mmaweekly
Middleweights Jason MacDonald and Nate Quarry will attempt to shrug off recent setbacks when they face each other at UFC 97 in Montreal, Canada on Apr. 18.

Sources close to both fighters indicated that bout agreements were signed and the fight was a go. At the time of this writing, it is unknown whether the bout will grace the main card of the event.

Quarry last appeared at UFC 91, where he lost to submission specialist Demian Maia via rear naked choke. It was his first fight since an freak eye injury kept him on the sidelines for six months following his fan-favorite performance against Kalib Starnes at UFC 83. The 36 year-old season one alum of "The Ultimate Fighter" carries an overall record of 10-3, with a 5-2 UFC record.

Jason MacDonald was last seen at the season eight finale of "The Ultimate Fighter," where he submitted to a ferocious ground and pound assault at the hands of American Top Team product Wilson Gouveia. As a small consolation, the Edmonton, Alberta resident was awarded twenty percent of the Gouveia's purse when the Brazilian was unable to make weight. MacDonald carries an overall record of 21-11 with a UFC record of 5-4.
Source:
http://www.mmaweekly.com/absolutenm/...8068&zoneid=13
I am leaning towards Quarry in this one.
---
[
It should be an interesting fight, dont know who to pick since really where this fight takes place decides who wins, if it stays standing Quarry has it easy but if J-Mac gets Quarry down he should be able to make short work of him.
---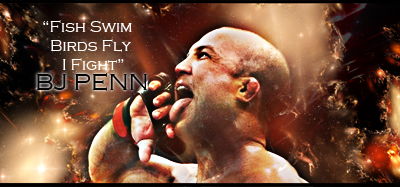 "If you get hit and it hurts hit him back you not knocked out yet."-Joe Doerksen
The Toxic Terrors (FFL)
Demetrious Johnson*Eduardo Dantas*Emanuel Newton*Will Brooks*Michael Page
Nice matchup. Nate's last fight was such a disappointment...there's no shame in getting subbed by Maia, but it was just so fast!
Quarry is one dimensional...then again so is J-Mac.

Fight stays standing, Quarry wins.

If it goes to the ground, J-Mac will sub Quarry easily.

I'm leaning more towards McDonald here. Quarry doesn't have the best TDD.
J mac wins this fight pretty easily I think. All he's got to do is watch tape on how Maia pulled guard, swept, and completely dominated Nate. I can see Quarry winning on the feet, but he's no Rich Franklin so I think J mac will get him down and sub him.
---
Favorite fighters:
BJ Penn
Nogueira Bros
Anderson Silva
Lyoto Machida
Demian Maia
Andrei Arlovski
Banned
Join Date: Apr 2007
Location: Montclair, NJ
Posts: 11,605
J mac gets slept on because he loses to very skilled MW's but he is basically the perfect gatekeeper and he is better then Quarry.
Banned
Join Date: Oct 2008
Posts: 99
my boy quarry by KO round 1.As we seen in the wilson fight, mcdonald doesnt have much of a chin and quarry hits hard
I definitely think McDonald's going to take it.
Quarry should beat the piss out of him standing up.

MacDonalds ground game is okay so I think Quarry can neutralize him on the ground.
---
You're just a cook...
J-Mac's takedowns aren't the greatest, but he only needs one or two and he can win this fight.

How about a poll?
Currently Active Users Viewing This Thread: 1

(0 members and 1 guests)
Posting Rules

You may post new threads

You may post replies

You may not post attachments

You may not edit your posts

---

HTML code is Off

---