Quote:
i like this fight....but i think kongo wins b/c kongo knows when the take guys down and hardonk is way too willing to be on his back for his own good
This is what I think as well
Quote:
If Kongo hesitated to stand up with Heath herring, he'll definitely try to take down Hardonk.

Kongo will only stand up with fighers that don't have any stand-up, or he'll just knee you in the balls.
I haven't watched the fight in a while but if Herring bull-rushing you at the beginning of each round means you were hesitant to stand-up then I guess Kongo was hesitant to standup in that fight.
---
[
"Leak Bros"
Join Date: May 2007
Location: Grand Rapids, Michigan
Posts: 343
That scared me lol, it cut off the Hardonk. So I thought it was Antonio Nogiera lol.

Good match up though, whoever wins should vault itself into the title picture.
---
Favorite Fighters: Fedor, Karo Parisyan, Nate Marquardt, Demian Maia and now Jon Jones

It's an interesting matchup dictated entirely by what the game plans are.

Standing Hardonk has the paper advantage, but doesn't Kongo have quite a bit of reach on him? Someone correct me please if im wrong. Ground i think it's Kongo.

I'm looking forward to this one a lot. These are the fights i like....ones i have trouble picking.
---
Demian Maia may be the Fred Astaire of jiu-jitsu, but it's too bad Silva is the Gene Kelly of kicking everyone's ass.
Kongo will take the easily-taken-down Hardonk and pound him out inside of two rounds. Pity because I much prefer Hardonk.
---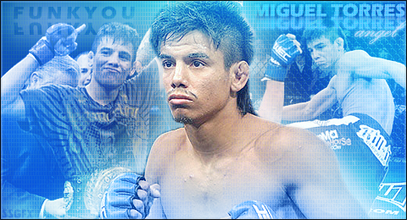 MMAFFL Record 4-1
Banned
Join Date: Apr 2007
Location: Montclair, NJ
Posts: 11,605
Garbage. Al-Turk is a pretty bad wrestler with some solid grappling. His striking is terrible (he got rocked my Mark Kerr) But he's not a very good grappler and his shots have always sucked.
Why he was 6-3 in Cage Rage at HW.
Al-Turk is a solid control grappler not a submission guy and when you have no takedown skills being a control grappler is worthless.
Great fight, UFC 97 is shaping up to be a wicked card.
---
This fight should be great, unless Kongo wants to start proving that he has a ground game some more
---
Sweet. I've been on the Kongo train for a while.

This is gonna look like a gorilla mauling a dutchmen who took his bananas away.
Super Heavyweight
Join Date: Feb 2008
Posts: 4,079
hardonk will kill kongo... hardonk via 2 rd tko
besides kongo stand up is overrated unlike hardonk high level kick boxing
Currently Active Users Viewing This Thread: 1

(0 members and 1 guests)
Posting Rules

You may post new threads

You may post replies

You may not post attachments

You may not edit your posts

---

HTML code is Off

---