View Poll Results

: Who wins??

Franklin
46
54.12%
Silva
39
45.88%
Voters: 85. You may not vote on this poll
While I am looking forward to the fight I don't think it makes much sense. Franklin should be allowed to forget about the 185 division and focus on 205. Being matched up with someone on their way down to 185 doesn't really help him.
---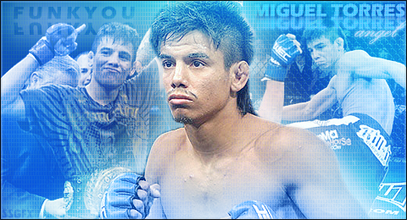 MMAFFL Record 4-1
Sweet fight, I am leaning towards Wanderlei right now since Ace has had problems with Brazilians in the past but it is not set in stone.
---
[
I think Rich will take this one his boxing is alot better and cleaner compared to wanderlei's brawler style boxing, it will still be a great match up and a great ufc with this and cro cop vs randy
---
Favourite Fighters:
1) Nick Diaz
2) Fedor Emelianenko
3) Chuck Liddell
4) Forrest Griffin
5) Tyson Griffin
Can we get a poll in this thread? I'd love to see who people think'll take this one. Personally I'd call this for Franklin because of his crisp accurate striking. I don't see Wanderlei being able to do much damage unless he manages to catch Rich off guard.
Quote:
Rich will takes this hands down.
Wandy is too much of a brawler to deal with Franklin's peppering shots.
Rich by 2nd rd TKO.
I dont know. Wandy knows after getting KO'd that he needs to work on his boxing and you can bet he will. On the other hand he tends to revert back to his loopy style when he brawls. If he can maintain some technique then I think he takes this especially if he can muscle Rich around like Anderson did.
This match-up is tough to think about stylistically. One of the reasons I'm not sure about Rich winning, is that he uses kicks more than his hands, and Wanderlei is really good at countering kicks with his stopping power. If I was Rich, I'd put Wanderlei on his back and grind him out for three rounds while staying the hell away from his Thai clinch.
Light Heavyweight
Join Date: Nov 2008
Location: NC
Posts: 3,059
The best way to beat a pure brawler is with crisp combinations and well placed shots. Style wise, this is a good fight for Franklin, but you can never count Wandy out of anything, hes the man. I love both of these guys, but I'm going to be pulling for Franklin.
---
Attero Dominatus.
Banned
Join Date: Apr 2007
Location: Montclair, NJ
Posts: 11,605
This is such a hard match up to pick. Wandy is so dangerous and as he moves down he's going to be more and more dangerous.

Franklin is more techinical but I don't see him finishing him on the ground. And Wandy clearly has the power advantage.

Who wins? idk but it's a fantastic match up.
Flyweight
Join Date: Jan 2009
Posts: 361
I think this could go a lot like Jardine in the way Wandy could win, not the speed of the victory but the style of it, Rich comes in and throws a leg kick and gets caught and then its just pure beastage by Wandy, or atleast thats what I hope it would happen.
Flyweight
Join Date: May 2008
Location: Vancouver, BC
Posts: 324
wow, this is an awesome matchup, thank you joey silva
Currently Active Users Viewing This Thread: 1

(0 members and 1 guests)
Posting Rules

You may post new threads

You may post replies

You may not post attachments

You may not edit your posts

---

HTML code is Off

---