What's The Ethnic Ancestors of Brock Lesnar?
---
As we all know Brock Lesner is a freak of nature as far as his enormous physique and his athleticism go.
Then i wondered what's the ethnic ancestors of Brock Lesner?
here are some clues..
1. he's from the state of Minnesota where there are many Germans and Scandinavians (especially Swedish) descendant population.
2. He's skin is so pale and has blond hair even his eyebrows as well. I agree that his nickname "Vanilla Gorilla" suits him well.
*there were some threads regarding his ethnicity from some white supremacy forums during my quick research on google which by the way wasn't that useful at all then i wanted find out his REAL ethnicity.
I'm guessing either German or Swedish
Mini-documentary of Brock Lesnar
http://www.youtube.com/watch?v=8IkHwhkhkcs&eurl=
---
Last edited by chopstickz; 02-19-2009 at

03:51 AM

.
I just got done trolling stormfront, last thing I want to see here at my home forum, my favorite forum, is matters of race.

My votes for german lol.
---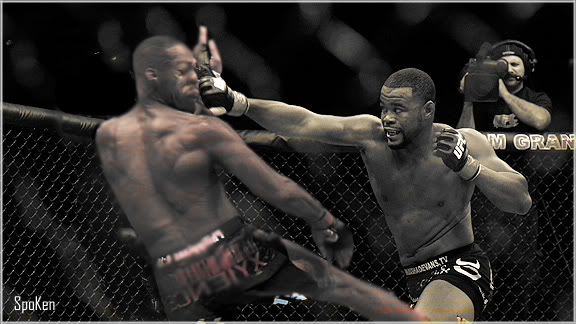 Sweet sig by Life B EZ
I feel like I get paid way to much money, but not enough -Nick Diaz
Hmmm. I'm thinking Dutch?
MMA Fanatic
Join Date: Jun 2007
Location: Germany
Posts: 72
we germans arent that ugly!!!
MMA Fanatic
Join Date: Feb 2009
Location: BLACKPOOL - UK
Posts: 64
Hes more like an albino wolf
Quote:
Originally Posted by
name goes here
View Post
Hmmm. I'm thinking Douche?
fixed
---
someone once asked me when we talk about PrideFC why we never put
"the" in front of it, i asked him, "do you put the word 'the' in front of God?"
He's actually Bob Sapp's younger, fitter brother, but he gets pigmentation shots.
---
Everybody good, plenty of slaves for my robot colony?
Tried the surname databases, not much luck. "Lesnar" definitely sounds German, though, or at least Germanic.
maybe dutch? we are all huge!
---
Rep Me...I Will Rep You Back!
Currently Active Users Viewing This Thread: 1

(0 members and 1 guests)
Posting Rules

You may post new threads

You may post replies

You may not post attachments

You may not edit your posts

---

HTML code is Off

---