View Poll Results

: MONSONvsSYLVIA

MONSON
27
50.94%
SYLVIA
26
49.06%
Voters: 53. You may not vote on this poll
Megaweight

Join Date: Apr 2006
Location: Everett, MA
Posts: 5,961
MONSONvsSYLVIA
---
FINALpoll
---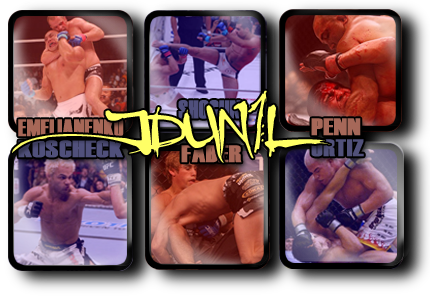 Mancrushes
1.Shogun
2.BJ
3.Fedor
4.Kos
5.GSP
Im in Porno's
Flyweight
Join Date: Oct 2006
Posts: 205
I think Monson 3 round victory Kimura probably
The Cat Smasher
Join Date: Jun 2006
Location: Toronto, Ontario, Canada
Posts: 583
Tim Sylvia wins by 1st Round KO, thats just my prediction. I voted for Tim Sylvia.
---

My Favourite Fighters
Ken Shamrock
Vitor Belfort
Fedor Emelianenko
Georges St. Pierre
Wanderlei Silva
Rich Franklin
Mark Kerr
Chuck Liddell
Robbie Lawler
B.J. Penn
Mirko "Cro Cop" Filipovic
Mauricio "Shogun" Rua
Chris Leben
Nick Diaz
Megaweight

Join Date: Apr 2006
Location: Everett, MA
Posts: 5,961
Quote:
Originally Posted by Ken Shamrock
Tim Sylvia wins by 1st Round KO, thats just my prediction. I voted for Tim Sylvia.
AGREE!!!
---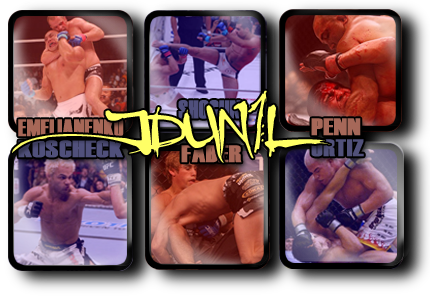 Mancrushes
1.Shogun
2.BJ
3.Fedor
4.Kos
5.GSP
Im in Porno's
I dunno what to think on this one. I'm prollynot gonna bet. I'd like to see Tim lose tho.
Flyweight
Join Date: Oct 2006
Location: Kitchener, Ontario, Canada
Posts: 378
Jeff Monson by submission in the first round.

Tim Sylvia is an ape with long limbs just waiting to get one of them ripped off by monson!

Id say...hmmm hopefully a kneebar! or Tim Sylvia wins by pant shitting again!

NaChOmAmA
---
"I take pride in accomplishing the impossible"

Favourite Fighters *No Order Given*

George St. Pierre
Wanderlei Silva
Anderson Silva
Royce Gracie
Fedor Emelianenko
Mirko Filipovic
Antonio Rodrigo Nogueira
Quinton Rampage Jackson
I think Monson can take him down pretty quick I just hope he can finish him up quickly
Monson by knock out
Nah, Monson will win by submission.
Ha Ha, I coulda sworn a month ago this debate was less about Monson v. Sylvia and more about Monson what should be on Monson's tombstone
I want Monson to win by submission but if I was betting actual money I would say Sylvia by KO. If this goes to decision, it will be Monson because if it goes to decision it means Monson was able to nulify Tim's strikes. If Tim doesn't rock Monson early, Monson will not be denied the take down....but it is very possible this will look like Sylvia/AA II....without Tim getting knocked on his ass.
Currently Active Users Viewing This Thread: 1

(0 members and 1 guests)
Posting Rules

You may post new threads

You may post replies

You may not post attachments

You may not edit your posts

---

HTML code is Off

---